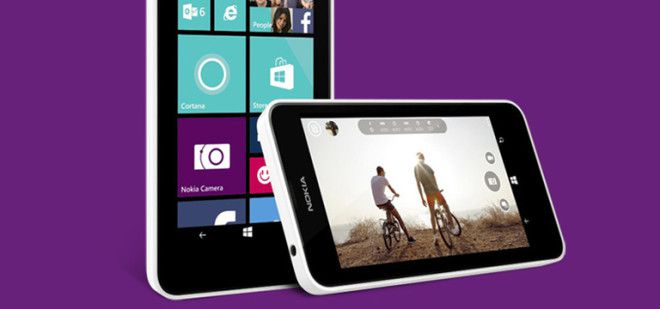 Update: Well that's no fun. Microsoft just got in touch to inform us that the pre-order page contained inaccurate information, and has been removed. 
"Recently a Nokia Lumia 635 pre-order offer for AT&T and T-Mobile customers was published on the Microsoft Store, and was subsequently removed as it included inaccurate information. We expect pricing and availability for the Lumia 635 to be announced by our U.S. carrier partners at a later time. "
Earlier this year, Microsoft introduced the world to its next generation of Lumia devices. Its budget-friendly model, the Lumia 635 was confirmed to be on its way for T-Mobile. But we didn't have any specific date for release, except that it would be June/July.
But we're getting close to release now. Microsoft has finally made the T-Mo compatible model available for pre-order, and it'll set you back a cool $129, off-contract. Not bad at all when you consider the specs:
4.5-inch, 854×480 display (221ppi)
5MP camera with AF and 720p video recording
Quad-core Snapdragon 400 processor
512MB RAM
8GB storage
Corning Gorilla Glass
Qi-compatible wireless charging
Removable and interchangeable rear shells
More importantly – in my mind at least – is that it comes powered by Windows Phone 8.1, Microsoft's latest mobile OS with the impressive Cortana digital assistant and the Swype-inspired "Flow" keyboard as well as the usual bundle of Nokia software solutions.
As for release date, again, the placeholder on Microsoft's Store isn't clear. It simply states "Ships when available". We're not sure when it's going to land on T-Mobile store shelves either.
If you want to pre-order, head on over to the Microsoft Store.