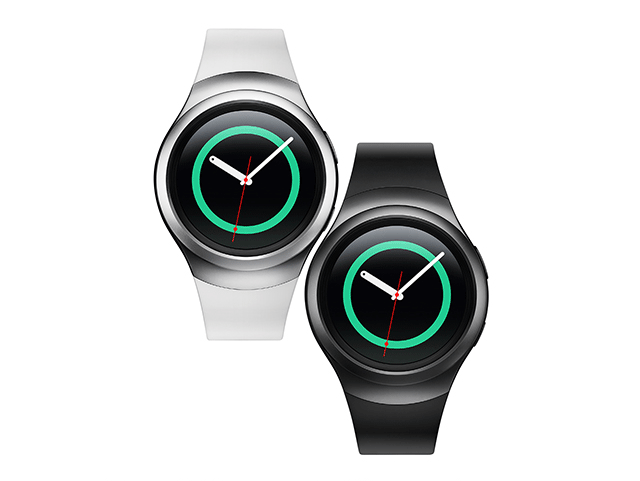 Samsung's new Gear S2 smartwatch is officially here, and it's coming to T-Mobile.
The Gear S2 is a round smartwatch with a 1.2-inch 320×320 Super AMOLED display. Samsung has utilized the round display to introduce a rotating bezel that the company says will enable "quicker, more precise" movement throughout the Tizen OS. There are also Home and Back buttons on the side of the unit.
In terms of specs, the Gear S2 is powered by a 1GHz dual-core processor, 512MB of RAM, and a 250mAh battery. Also included is 4GB of storage, NFC, a bevy of other sensors, and wireless charging. Samsung says that the Gear S2's body measures 11.4mm thick and is IP68 rated for dust and water resistance.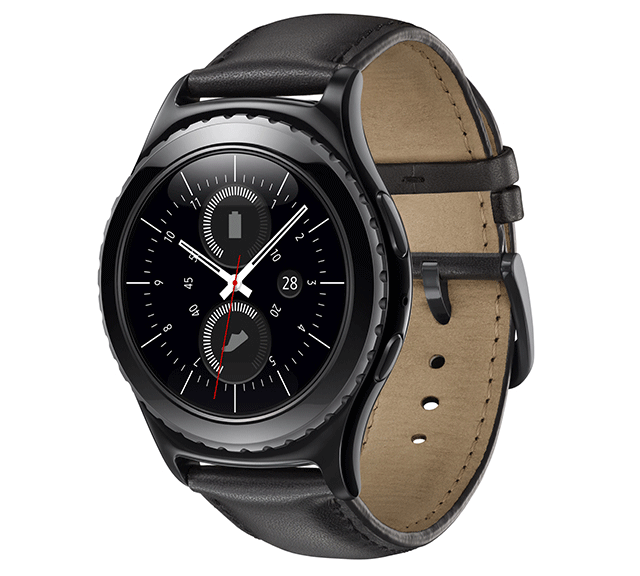 Moving on to the design of the Gear S2, Samsung plans to sell two versions of its new wearable: The standard Gear S2 will have a smooth, modern face, while the Gear S2 Classic will have a ridged case that makes it look a bit more rugged.
Samsung also plans to offer a 3G version of the Gear S2 that'll be slightly thicker at 13.4mm and offer a bigger 300mAh battery. And that's where T-Mobile comes in. Magenta will begin selling the Gear S2 this fall, and while there's no word yet on pricing, T-Mo will let you add the device to your phone plan for an additional $5 per month. That'll include unlimited talk and text, 500MB of high-speed data, and unlimited music streaming.
The Gear S2 looks like the best-designed smartwatch that Samsung has introduced to date. What will be interesting is seeing how the rotating bezel works for navigating throughout Tizen. Most smartwatches rely on tapping and swiping to get through their OS, so I'm looking forward to finding out if using this rotating bezel is actually faster than just tapping the screen with a finger.
What do you think of the Samsung Gear S2? Are you thinking about picking one up when it hits T-Mobile's shelves later this year?