Mark your calendars, folks, because Motorola has officially announced the launch date for its flagship Moto X Pure Edition.
The Moto X Pure Edition will launch on September 3, which is less than one month away. Interestingly, Motorola has since deleted its tweet announcing the date, but you can see a screenshot of it below.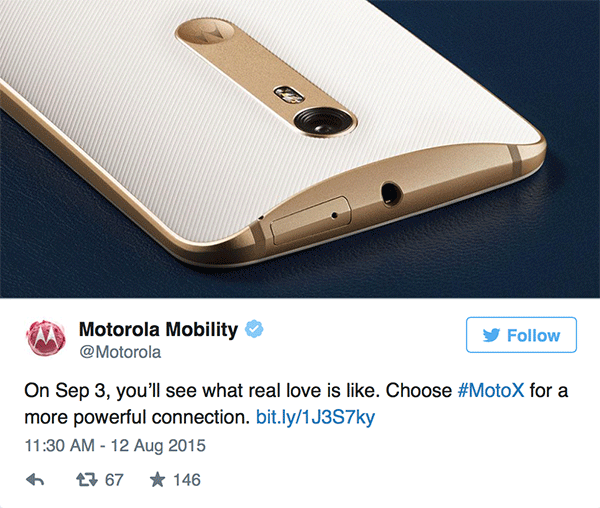 Pricing will be set at $399 unlocked, though you'll be able to pay more for additional storage or premium rear covers. Speaking of which, just as with past Moto X phones, you'll be able to customize your Moto X Pure Edition with all kinds of different colors and backsides.
For us Magenta Army members, the Moto X Pure Edition will support T-Mobile's 1900MHz HSPA coverage as well as LTE bands 2, 4, and 12. Unfortunately, Des Smith has said that the new Moto X won't include Wi-Fi Calling.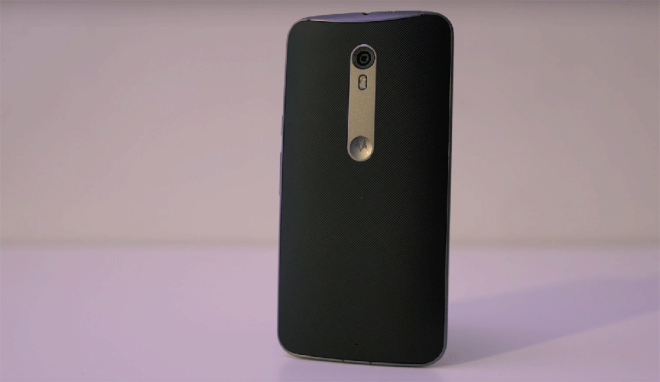 As a quick refresher, the Moto X Pure Edition's got a 5.7-inch 2560×1440 display, 1.8GHz hexa-core Snapdragon 808 processor, 3GB of RAM, 16/32/64GB of storage, microSD slot, Turbo Power fast charging, a 3000mAh battery, and NFC. Also included is a 5-megapixel wide angle front-facing camera and a 21-megapixel rear camera that Motorola is one of the best around.
Now that we're getting close to the Moto X Pure Edition's launch, are any of you thinking about picking one up?
Source: @Motorola