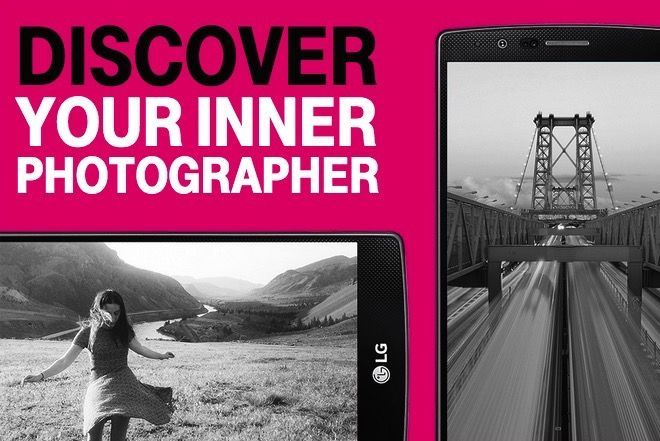 To celebrate the launch of the LG G4 – and to highlight its awesome manual camera controls – T-Mobile wants to bring out the inner photographer in you. In a memo to staff, the carrier confirmed plans to launch an "online photography masterclass". Eligible customers will be sent an SMS with a link to the Photography Master Class website. There they can find "cool tips, fun apps and sweet inspiration from the pros."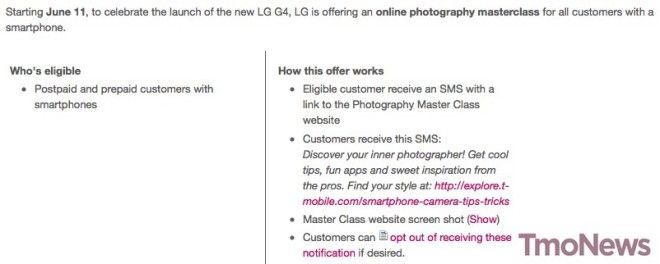 Although I was skeptical of the "promotion" to begin with, the site leads to some genuinely useful tips and information. There are separate pages with tips to help you take great portraits, landscape shots and still life photos. What's more, there's a page with a list of fantastic photography and image editing apps. If you want to, you can take part in the social challenge to take awesome photos using your phone's built-in burst mode to capture movement.
"…set your subject in motion, running, jumping, dancing, spinning – you get the picture. Select the image that best captures the feeling of suspended motion and share your pic with us by tagging @T-Mobile #inmotion."
It's a well-timed and well thought out push on photography. The carrier's even signed up some awesome photographers to help inspire you with their own shots. There's a revered National Geographic photographer, a popular Instagrammer and a portrait photographer. All with some brilliant work on display.
To check out the page for yourself, head on over to the promoted website.