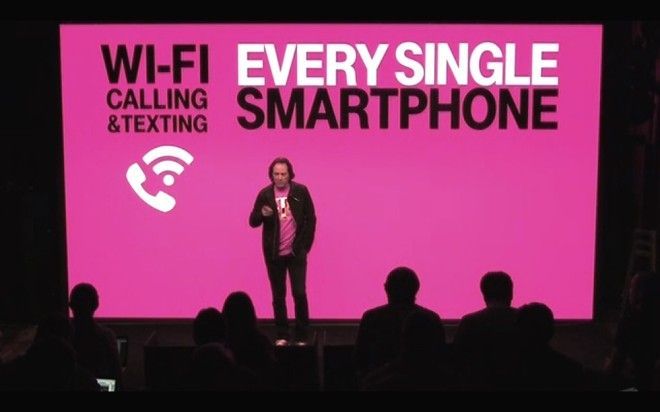 UPDATE: We got an email yesterday from T-Mobile to confirm that this is in fact just part of the story. T-Mo is the first carrier in the world which will support Continuity over a cellular network. So you can leave your phone anywhere, and still receive and send SMS messages or make/receive phone calls. Sweet deal. 
With iOS 8 and Yosemite last year, Apple launched an awesome new feature called Continuity. It's made up of many strands including the ability to hand-off apps between iOS and Mac devices. More usefully – for the first time – it allowed users to accept and receive calls and SMS messages on their Mac or iPad as long as their phone was within range. Sadly however, for T-Mobile users making use of their Wi-Fi Calling feature, the phone calls part of Continuity didn't work.
In other words you couldn't receive your iPhone's calls on your Mac if it had the Wi-Fi Calling feature switched on.
Thankfully, that's now changed. One of our sources within T-Mobile told us to look out for a "surprise" within iOS 9, and thanks to some tech-nerds over on the T-Mo subreddit, we now know what that is. With the next version of Apple's iPhone operating system, you'll be able to make and receive Wi-Fi calls right from your Mac.
If you have a Mac and are using the iOS 9 developer beta, let us know if you've tried it. If you're not a registered dev, or don't have your device registered on a developer account, you'll be able to try it out for yourself when Apple makes iOS 9 available as a public beta for the first time next month.
Via: Reddit