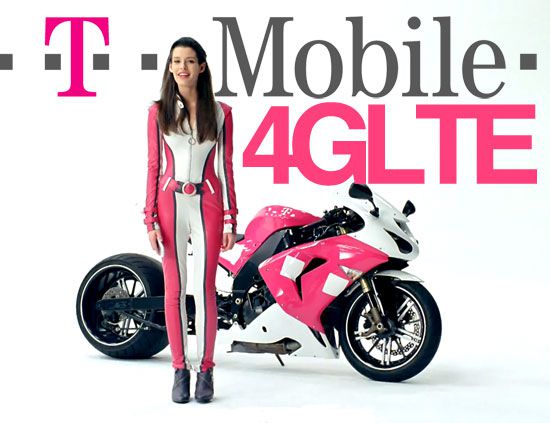 Some of you may be aware already that T-Mobile – as part of its network modernization process – is shutting down its AWS HSPA+ network in a number of markets this year. As it builds out its LTE network, T-Mo wants to recycle its older network technology. This move has actually been planned for some time now, but there are some pretty big markets having their AWS 1700/2100 4G/3G (U2100) networks shut-down now, or very soon.
We received a number of questions about this from affected customers in Los Angeles and Chicago, so we've done a little digging. Some of our readers in Chicago starting seeing HSPA+ disappear from their phones over the past few days. And there's good reason for that. The Windy City's AWS HSPA shutdown date was June 18th (yesterday).
Here's a full lowdown on the markets having their AWS 3G/4G networks shut down this year:
Indianapolis – February 25th
Louisville – May 18th
Chicago – June 18th
Houston – July 15th
Los Angeles – July 22nd
Albuquerque – July 25th
El Paso – July 25th
Oklahoma City – July 27th
Savannah (Jacksonville) – July 27th
Baton Rouge (Mobile) – July 27th
Columbus (Atlanta) – July 27th
Griffin (Atlanta) – July 27th
Charleston (Carolina) – July 27th
Kansas City – August 3rd
Roanoke (Virginia) – August 3rd
St. Louis – August 5th
Nogales (Phoenix) – August 10th
Madera (Sacramento) – August 10th
Boise City (SLC) – August 10th
Del Rio & Kingsville (Austin) – August 10th
Miami – August 20th
Laredo (Austin) – August 20th
Biloxi, Hattiesburg (Mobile) – August 20th
Anniston, AL (Birmingham) – August 20th
There's a chance that a handful of you will be affected by the changes, but I'm presuming most of our readers have LTE capable phones by now. If not, you should definitely consider upgrading. Customers with any of the devices in the list below, or with an RS1 signal booster will need to upgrade.
On the plus side, if you are impacted by this network shutdown, T-Mobile is offering you the chance to upgrade to a compatible phone for free. If you have one of the Android phones from the list above, you should be able to upgrade to an Alcatel OneTouch Pop Astro without paying. If you have a BlackBerry, T-Mobile will let you upgrade to a BlackBerry Classic for free. If you have a tablet from the list above you can upgrade to an Alcatel OneTouch Pop 7. Old Hotspot customers are eligible for a free T-Mobile 4G LTE HotSpot Z915 while signal booster customers can get the 4G LTE signal booster.
[EDIT – It's worth noting that the BlackBerry Classic is only available as an upgrade for business  (T-Mobile @Work) customers.
What's more, if you don't like any of the free devices, you can receive $100 off another device providing you upgrade with EIP.
In the days leading up to your market's HSPA shutdown you should receive a text saying something to the effect of "Due to network upgrades, you may need a new phone by [shutdown date] to use 4G data speeds. You can receive a free LTE Device from T-Mobile. Call 611". In some markets listed, you may have already received this text.
We reached out to T-Mobile who told us the following:
"Yes, to ensure customers receive the best 4G LTE experience, we are offering free device upgrades to our customers based on the device they currently use. Customers eligible for these devices will be notified before the network upgrade. Upgrades will vary depending on the customer, who can receive a free device when they visit a participating T-Mobile retail store or call 611 prior to the AWS migration."
If you're still using an older 4G/HSPA device, be sure to call customer care in the weeks leading up to your market shutdown date to get upgraded to a more modern handset. If you have an LTE phone and you're wondering why you no longer get the little "4G" or "H+" symbol in your status bar – now you know. It's nothing to worry about. T-Mobile just wants to make its LTE network better by sacrificing its previous generation network airwaves.
Let us know if you've been impacted by any of this, or if you've taken advantage of the free upgrade.