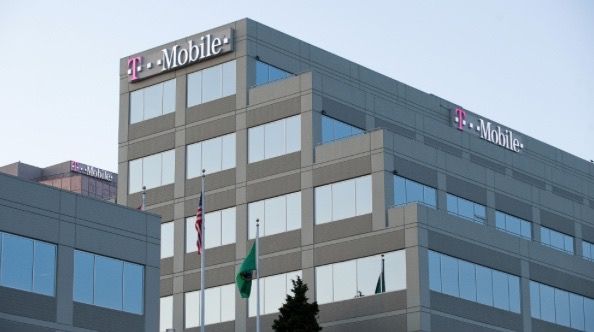 You'll undoubtedly remember just over two years ago, T-Mobile and MetroPCS merged to form one company. Technically, it was structured as a reverse merger. T-Mobile didn't have its own stock listing at the tim and was "acquired" by MetroPCS and took on its stock listening. Although it was structured that way, Deutsche Telekom still owned the controlling stake in the merged company. On its first day of trading it hit a peak of just $16.45.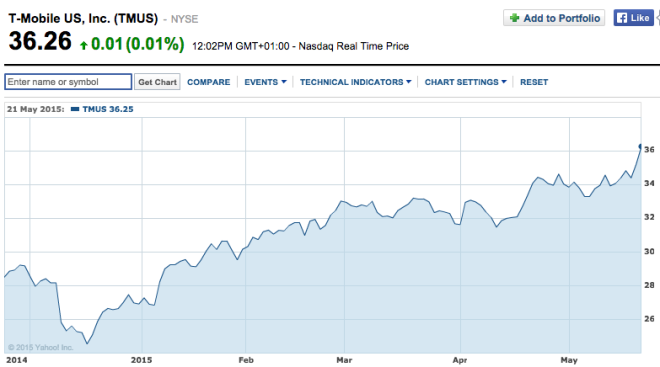 Since then, it's mostly be a story of success for T-Mobile in the wireless market and on Wall Street. A couple of days ago – for the first time – TMUS stock hit $35. I wanted to wait and see if it would stay there, but it has since grown and – at time of writing – it's currently sitting at $36.40. That's the highest it's ever been since the "reverse merger" went though.
Its performance then has clearly been attracting investors, particularly over the past 6 months. Back in December it got down to a low $24.57. That was before it posted two fantastic quarter results for Q4 2014 and Q1 2015 and returning to revenue growth. Even posting a small profit. As for the specific spike noticed over the past few days, that could be down to rumors to the Deutsche Telekom chief's comments about T-Mobile's performance and that it is looking at attracting partners to boost profitability.
I'm no financial analyst so I won't be making any predictions on where its stock price should or shouldn't be heading. But, as an observation over the past 6 months, things are going well for our favorite magenta-colored company.
Via: Yahoo! Finance