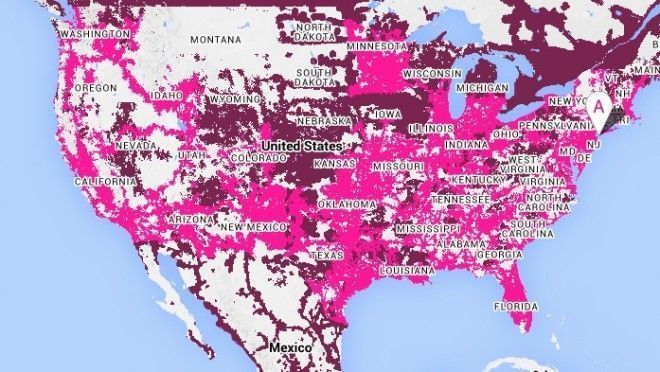 Very early this morning, RootMetrics published the most recent US mobile network performance review. This report shows an overview of which carriers offer the best network experience across the country, in metro and state-wide areas.
In some ways it makes great reading for T-Mobile fans. In other ways, it shows how far the carrier still has to go before it can match Verizon and AT&T on a national scale.
But as with all "good news, bad news" scenarios, we're going with the good stuff first.
T-Mobile finished the year with 201 first place finishes (wins or ties) in metro areas. Although it's not up there with AT&T's 388 or Verizon's 537, it represents a considerable improvement on the results from the first half of last year. Looking at the top 30 metro areas (where most customers are located), T-Mobile came in 2nd overall. In these same areas, T-Mo finished 1st in the speed and text categories.
RootMetrics' report makes it clear who the real improvements are being made by:
"While Verizon and AT&T top the charts, all networks are getting better. We saw improvements across the board in data speed and data reliability, which are fast becoming keys to everyday mobile experience. The biggest improvement stories belong to T-Mobile and, especially, Sprint with its marked call improvement."
T-Mobile got in touch to inform us of its usual stance that it believes crowd-sourced data in real-time is still the best way to judge network performance. Ookla speed tests, in other words. But also to say that during the time RootMetrics was performing its latests tests and putting together the report, the carrier has added more than 35 million LTE pops. T-Mobile still plans to hit 300 million by the end of this calendar year. So you can expect the same report this time next year to show vast improvements on results.
And on to the "bad news" if you can call it that: Verizon and AT&T still completely dominate on a national scale and state-wide scale. But, of the two, "Big Red" is the dominant performer. With all reports added together, Verizon scored an impressive 799 first places across nation, state and metro results. AT&T scored 493, while T-Mobile managed 205.
In fact, when comparing nationwide overall RootScores (network performance score) T-Mobile finished in 4th place with a score of 84.0, with other 4th placed finishes for its network reliability, text performance and call performance. It finished 3rd overall in the speed and data performance categories. But that was as good as it gets on a national "big picture" scale.
It's not a perfect result for T-Mobile by any means. But with the progress being made across the country, and with the rate of expansion, the outlook is most definitely bright.
Source: RootMetrics