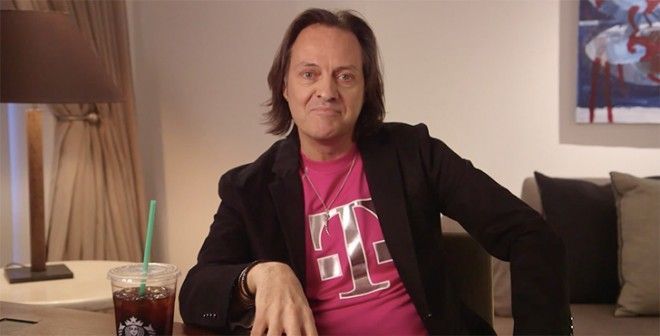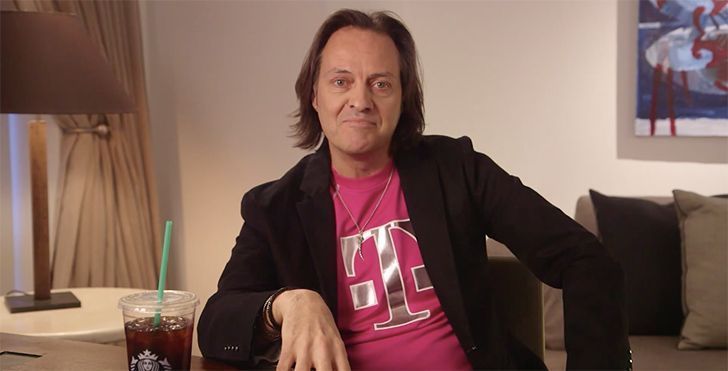 There's no question that T-Mobile had itself a pretty successful 2014, adding a total of 8.3 million new subscribers, expanding its MetroPCS prepaid brand, and rolling out LTE, Wideband LTE, and 700MHz spectrum. As a result of T-Mo's big 2014, the carrier has given CEO John Legere a raise.
A Securities and Exchange Commission filing reveals that T-Mobile has amended John Legere's employment contract, giving him a raise and extending his term of employment. Legere's base salary has been increased to $1.5 million, which is up from $1.25 million. Legere's also had his minimum annual incentive plan target award and minimum annual long-term incentive plan target reward raised to $3 million and $12 million, respectively.
In addition to giving Legere a raise, T-Mobile has extended his term of employment two full years, extending it from September 22, 2015 to September 22, 2017. T-Mo has also extended its CEO's non-compete clause from one year to two years, meaning that if Legere were to leave T-Mobile, he wouldn't be allowed to join a T-Mobile competitor for two years.
John Legere has been huge for T-Mobile, helping bring it back from rough times and pushing out several successful Un-carrier moves, and soon he may make T-Mobile the third-largest carrier in the U.S. Considering all of that, it's no surprise that T-Mobile wants him to stick around for the foreseeable future.