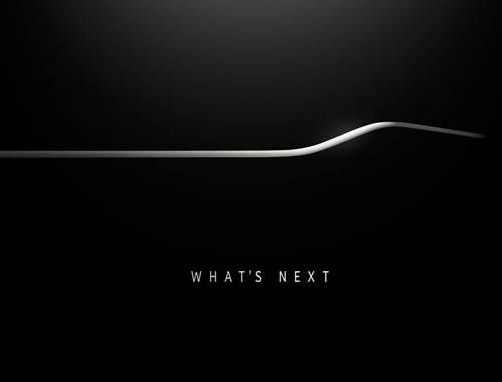 For the past couple of weeks, Samsung has been teasing with small hints at its next big thing. For weeks, even months, rumors have been flying around speculating what we might see on the Galaxy S6. Whether that's the improved camera, metal iPhone-inspired chassis or QHD display. We've pretty much heard it all. Even the official invitation seemed to give a slight nod to the rumors of a Galaxy S Edge. Essentially, a smaller version of the Galaxy Note Edge but perhaps with two curved "Edge" displays.

Rumors of a secondary screen look virtually confirmed now, if T-Mobile's landing page is anything to go by. Head on over to t-mobile.com/samsung-next-big-thing-is-almost-here and you'll find the image shown above.
Below the "Six Appeal" placeholder image is the message "Come back on March 1st to learn more about the latest from Samsung and T_Mobile." As usual you can sign up now to hear more and receive updates when the phone is announced and when it will be available to purchase.
Thankfully we don't have long to wait until the official announcement is made. I'll be in Barcelona again this year covering MWC for PhoneDog, so we'll be sure to keep you updated when all is uncovered. Don't forget, you can still take part in our poll to let us know whether you're more excited by the Galaxy S6 or HTC's next One.
Thanks, Taron.