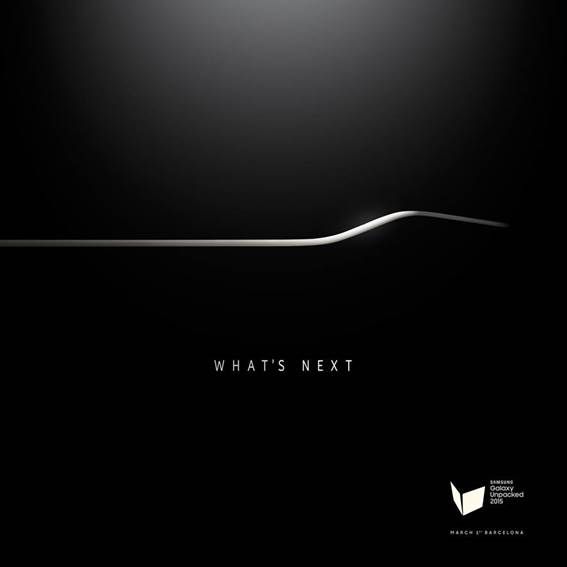 Yesterday afternoon, Samsung officially sent out invitations to its next Unpacked event which will take place at MWC in Barcelona next month. The live unveiling will be on Sunday, March 1st. And we're expecting the tech giant to follow up on its popular Galaxy S5 with a new Galaxy S6, or perhaps two.
A couple of people online have spotted a huge clue on the invitation pointing towards what Sammy's going to unveil. I'd initially thought nothing of the invite design, as I tend not to focus too much on "hidden clues" that may or may not be there. But, seeing these mockups/comparisons made it painstakingly obvious that we're surely going to see an Edge-inspired phone.
The mockup below was put together by Pocket-Lint.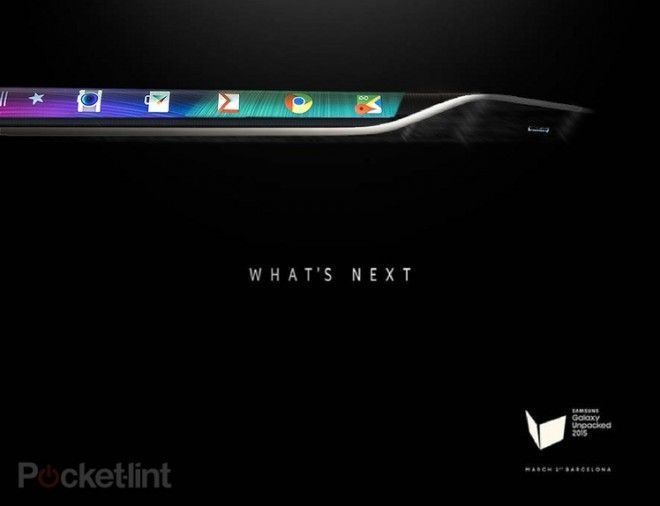 If the silver line on the official invite is the left and bottom edge of the phone, it could well be a double-edged device. With a curved screen, similar to the Galaxy Note Edge, but on both sides.
Marques Brownlee, better known as MKBHD on YouTube, posted similar thoughts on his Google Plus page. If the image is hinting at the right and top edges of the phone, it may just be a single-edged device: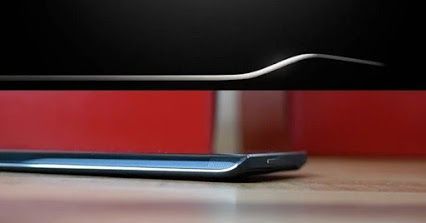 For now, I'm siding with the argument that this is the left hand edge of the phone, and that it will have two curved secondary displays. Thinking of the way you normally see official press shots, and that it's rare to have them taken from the top right corner of the phone.
At least one thing is certain: Samsung is going to release a new Galaxy S device. The company has used the event in Barcelona a number of times to announce its flagship non-phablet smartphone. Last year, I was at the Galaxy S5 launch at the same venue when the company also announced some smart watches alongside it, as well as the Gear Fit.
Samsung and T-Mobile have enjoyed a good relationship over the past few years, resulting in the carrier picking up the best of the Korean company's products, and even offering up some great promotions on pre-order. And since T-Mobile is keen on keeping the best phones in stock, it's safe to assume that our favorite carrier will have the next generation Galaxy S devices on its store shelves. The question is, will it be a Galaxy S6 and a Galaxy S Edge? Or just one of the two?
Sources: Pocket-Lint, MKBHD