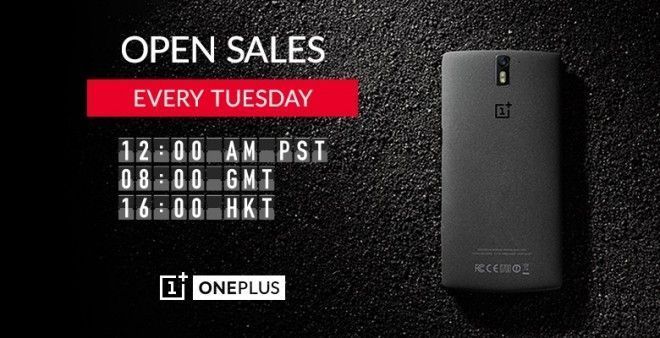 The OnePlus One is easily the best phone in its price bracket. In fact, alongside its incredible price point, the one thing that has kept people talking is the company's unusual – and sometimes controversial – launch and marketing methods. Most frustrating of all was, perhaps, the invite only system. Here was a brilliant handset which didn't cost very much that you could only get if you managed to snag an invitation.
Thankfully, the company is going to put a hold on its invite system for one day every week. Every Tuesday, from 12:00am Pacific/3:00am Eastern time, the OnePlus One is going to be available to purchase without an invite. Both the Silk White 16GB and Sandstone Black 64GB models will be available at the usual prices of $299 and $349.
Customers who purchase the OnePlus One on Tuesdays will still receive invites to send to their friends who happen to miss the weekly open invitation. And, if you do receive an invitation, you can still use those in any of the 6 other week days.
Whether or not this means the manufacturer will eventually start selling the device normally is yet to be seen. But, it's still one of the best-priced T-Mobile-friendly phones on the market today. If you're looking for a great device without a huge outlay, head on over to the OPO store tomorrow (or any other Tuesday) to snag your own.
Source: OnePlus