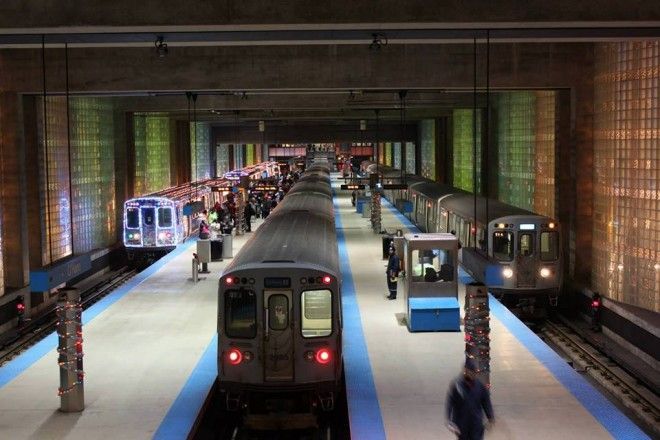 If you're a mobile user in Chicago, the city's subway system is about to become a much more attractive way to travel.
Chicago mayor Rahm Emanuel announced today that his city has struck a deal with T-Mobile and the other three major U.S. carriers to finance a project that'll modernize the Chicago Transit Authority's subway system with an upgraded wireless network. The $32.5 million deal will see T-Mobile, Sprint, AT&T, and Verizon help to upgrade the design and construction of a Distributed Antenna System that'll support a 4G network.
The project actually began earlier in January and is expected to be completed by the end of 2015. Once its done, Chicago will be the largest North American city with a subway system that's got full 4G coverage. The network will cover 22 miles from O'Hare airport, through the underground tunnels of the Red and Blue Lines.
"The current wireless technology in Chicago's subway system dates back 10 years, predating most smartphones and many mobile devices," said T-Mobile CTO Neville Ray. "On behalf of the four national wireless providers, we, along with the CTA, the City of Chicago, and the Chicago Infrastructure Trust, are thrilled to bring the millions of Chicago subway riders the benefits of an improved wireless experience and we are committed to a strong partnership and successful implementation."
Source: City of Chicago