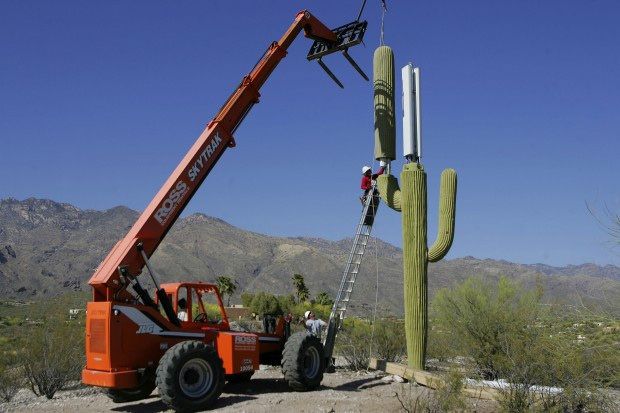 Every now and then our inbox gets so full with network update sightings from readers that we can't ignore them anymore. This past few weeks has seem a collection of noticed changes all across the U.S. Whether it's LTE showing up for the first time, or a noticeable download speed boost, it's clear T-Mo's network engineer team is keeping busy.
Rio Rancho, New Mexico
We've been informed by a reader in Rio Rancho that LTE has improved massively over recent weeks. Indoor performance has increased. Where he once experience just 1 bar of LTE and 1-12Mbps download speeds switching between LTE and HSPA+, he now gets full bars of service and 43Mbps download speeds. Check the difference in speeds: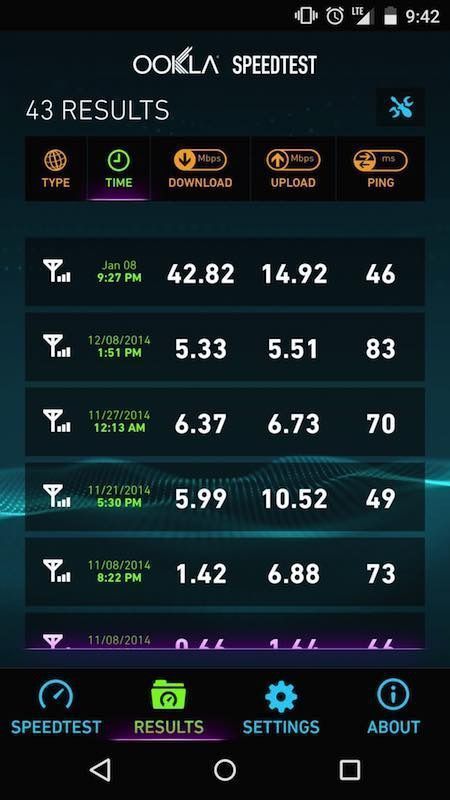 With this kind of boost in signal strength and speed, it might suggest a new tower has been built near the locations which has been traditionally poor for T-Mo coverage.
Magnolia, Delaware
Another T-Mobile customer – this time in Magnolia, Delaware – got in touch when they spotted LTE in their home town. Interestingly, there's never been LTE here previously.
Ligonier, Pennsylvania
As of December 31st, Ligonier in Pennsylvania has also seen LTE be switched on.
Thurmont, Maryland
Another town with Band 2 LTE for the first time is Thurmont, Maryland. As with the others, this is a fairly recent sighting and shows T-Mobile's ongoing commitment to bring LTE speeds to smaller and more rural cities and towns.
Nipomo, California
One reader from Nipomo in California got in touch with us, and was pretty stoked to share that his address had seen a huge improvement in coverage and LTE performance recently. Having previously struggled to get even a bar of coverage of any kind, he now has LTE and managed to grab a speed test result of over 28Mbps.
North Carolina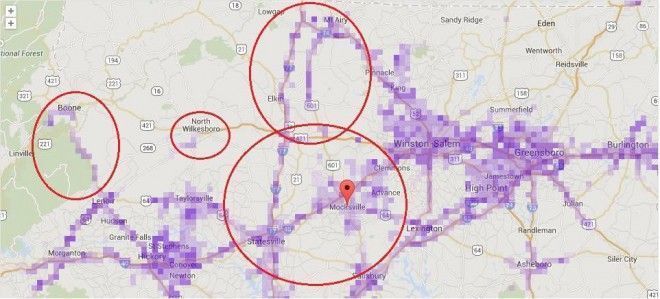 We've been hearing of LTE deployment in North Carolina and South Carolina quite a lot recently. It seems T-Mobile has been very busy lighting up LTE across many of the major highways between towns and cities. In fact, tracking on the Sensorly app receals a lot of work in and around Boone, North Wilkesboro, Hickory, Statesville, Mocksville and Winstom-Salem among other areas. You can see the overall view in the picture above.
Granted, this is just a handful of sightings, spotted across the U.S., and while it doesn't paint the full picture, it does give a glimpse at the work being done by T-Mobile's awesome network engineers. We're also hearing whispers of further 700MHz sightings in a couple of areas, but nothing conclusive enough yet to share in much detail.
As always, keep in touch if you notice any network changes near you. If you see LTE for the first time, or if you notice increased performance, give me a shout.