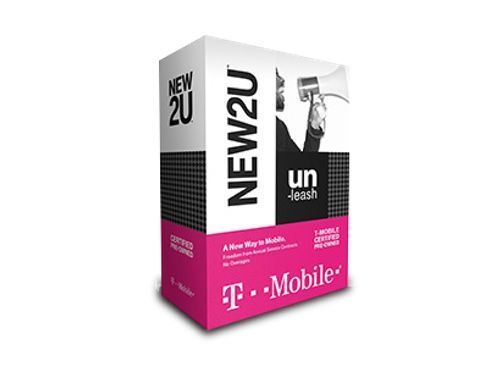 Our contacts have informed us that retail brick-and-mortar stores now have the NEW2U certified pre-owned devices in stock. Previously, stores would have to submit a Ship-to fulfilment and have the devices shipped to the customer. We're not exactly sure when the stock started arriving, so we could be a little late on this one. But, I still wanted to let you know that you can now get the phones in retail stores. Or so we've heard from one of our trusted sources.
Details are thin on the ground, but we do know that the phones come with the same guarantee/warranty as the smartphones available on T-Mobile's online store:
T-Mobile's Certified Pre-Owned NEW2U phones include:

A careful inspection of the phone, including battery, audio, camera, display screen, and operating system—all tested and certified by T-Mobile. Only phones that meet our stringent standards are offered for sale.
A 90-day limited warranty, no annual service contract, and the same return policy as new phones.
So if you're looking for a decent smartphone at a lower price, give your local store a call and see if they have any of these devices in stock. Likewise, if you're in a store and want to share any more info with us, shoot us an email.
If we hear any more details, we'll be sure to update this post.