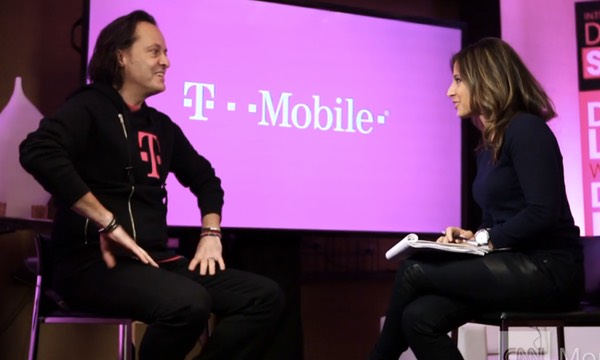 Earlier today, CNN announced that it has named T-Mobile the U.S. tech company of 2014. Citing T-Mobile's industry shake-up as the reason for winning the award, CNN acknowledges the superb products launched by other tech giants. But despite Apple announcing the iWatch and Apple Pay, Microsoft's new lease of life under Satya Nadella and Facebook's WhatsApp purchase, it was T-Mo who came out on top.
Because of T-Mobile's actions in 2014, wireless carriers have fallen over one another trying to cut prices. Sprint (S) offered to halve your bill, Verizon (VZ, Tech30) and AT&T (T, Tech30) lowered rates while offering more data for your dollar, and you can now get a smartphone for $0 down at any carrier. There is real competition in the industry for the first time in forever.
Of course, as a T-Mo fan, I'd have to agree. And I'm sure many of you will too. 2014 has been an astonishing year for Uncarrier moves. We've gone from 4.0 to 8.0 in just over 11 months, with incredible offers like having your ETFs paid off with other carriers, unlimited music streaming and – most recently – a data bucket that keeps rolling over every month.
For the the full report and reasoning behind the award, check out CNN's original post.
Source: CNN