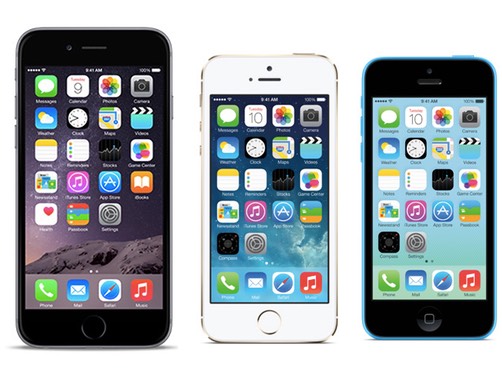 T-Mobile has finally announced its "massive" Cyber Monday offer, and it isn't an anti-climax as many feared it would be. In fact, it's pretty awesome. From this morning, customers buying select iPhones from the online store will get a free storage boost. In other words, you'll get the 64GB iPhone 6 for the price of the 16GB model. The offer ends at midnight Pacific Time, tonight (or when stock has gone).
While stocks last, the company is offering the following:
Buy an iPhone 6 16GB and we'll upgrade you to an iPhone 6 64GB
Buy an iPhone 5s 32GB and we'll upgrade you to an iPhone 5s 64GB
Buy an iPhone 5c 8GB and we'll upgrade you to an iPhone 5c 32GB
T-Mobile points us towards the holiday deals page, which doesn't seem to have been update yet. However, the product pages have been update to show the correct pricing. That said, I'm not sure I – or anyone else – could justify spending $599 on last year's iPhone, when the current model with the same storage capacity only costs $50 more.
iPhone 6 – 64GB for $649 ($100 off)
iPhone 5s – 64GB for $599 ($48 off)
iPhone 5c – 32GB for $449 ($50 off)
Let us know if you're planning on picking one of these up.
Source: T-Mobile