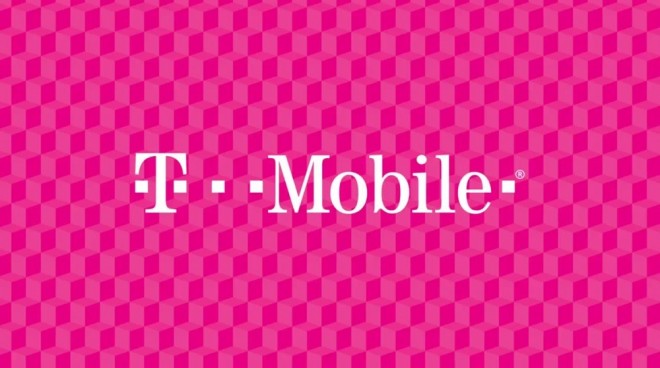 Well that didn't take long.. Just an hour after we published our report outing the new plans, T-Mobile has confirmed that it is introducing "America's Only Unlimited 4G LTE Family Plan" and bringing back "its most successful promotion". These plans – of course – are the $100 for 2 unlimited 4G LTE lines offer, and the old (re-introduced) 4 lines for $100 with 10GB of LTE data offer. They go live tomorrow, December 10th.
These new plans have been introduced to counter the "mishmash of confusing shared data promotions" that its competitors are "flooding the airwaves" with.
T-Mobile said it's time to put a stop to the madness.  It's time to free wireless customers from having to decipher confusing gigabyte promotions, from policing their own family's data usage and from punishing overage charges.  The Un-carrier is cutting through the clutter and complexity with a radically simple idea: everyone on your family plan uses as much data as they want. And, you can do it at a better price without ever worrying about domestic overages.
The unlimited 4G LTE family plan is available from December 10th, 2014 for a limited time and once you sign up, you keep the plan. It's grandfathered. So you can keep the plan even ofter the offer isn't available anymore.
Additional lines are $40/month each.
Perhaps one caveat worth taking notice of is that all lines on the account must have unlimited 4G LTE data. So you can't take the 2 for $100 deal and add an extra line (or two) on the lower tier Simple Choice plans. That said, a family of four could save a ton compared to the competition: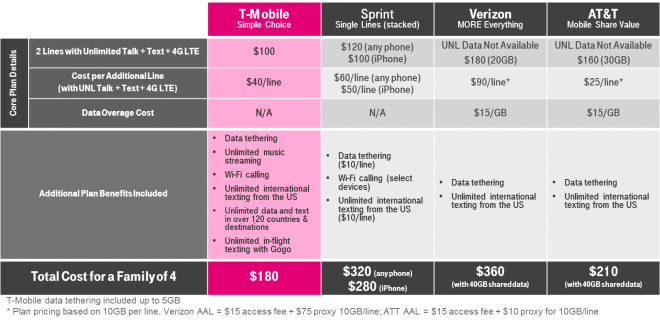 The old 4 for $100 deal is back with the same terms as the original offer. Customers get the extra 1.5GB of data on the lowest Simple Choice plan up until the beginning of 2016. After that, the 2.5GB allowance drops back down to the regular 1GB allowance.
Source: T-Mobile