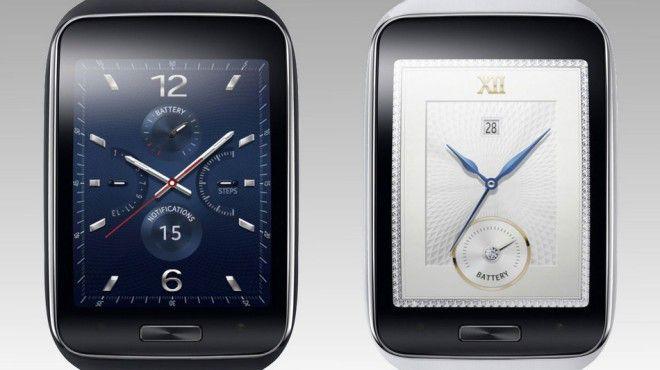 Today, T-Mobile announced that will be offering up the latest smartwatch from Samsung, the Gear S, from November 9th. It will be available on EIP for $0 down with 24 monthly payments of $14.58, or a total retail cost of $349.92. Those who want to pre-register can do so today at T-Mobile.com.
What's more, T-Mo is making the most of the Gear S' built-in SIM reader and is introducing a wearable rate plan for customers who already have a post-paid voice plan. For $5 per month, you'll get unlimited talk, text and data with 500MB of high speed data. You'll also benefit from unlimited music streaming through supported apps, as well as unlimited data and text internationally.
"Finally, a smartwatch that is the perfect complement for your smartphone – as well as a fully capable stand-in that won't miss a beat," said Jason Young, Senior Vice President, Marketing at T-Mobile. "The Gear S is exactly where this industry is headed−more connected, more intuitive, more personal−and more powerful on T-Mobile's Data Strong network with our new wearable rate plan."
If you take advantage of the plan, it'll mean you can go out and leave your phone at home while still being able to get notifications for everything that matters. Or go out and track a running or cycling session without needing to have your smartphone strapped to your arm.
At time of writing, the Gear S landing page isn't live yet. But, I'll update the post when I have a direct link to share with you.
Source: T-Mobile