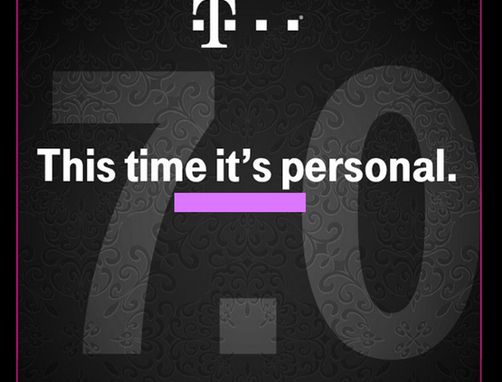 Invites are out! T-Mobile's next Uncarrier initiative is officially happening the day after Apple announces its next iPhone. The invitation simply states "This time it's personal", with the date set for September 10th at 12:30pm local time in San Francisco.  That's 3:30pm Eastern time/2:30pm Central.
Oddly enough, T-Mobile isn't using an iconic theater or conference center to announce its next Uncarrier move. Instead, it's taking place at the T-Mobile store at the corner of Market and 3rd Street.
"John Legere and the T-Mobile team invite you to join us in San Francisco on Wednesday, September 10 at the T-Mobile store at the corner of Market and 3rd street (669 Market Street).  Doors open at 12:30 pm pacific, and we'll kick off at 1 pm pacific."
With Apple's event taking place just over 24 hours before, it'll be interesting to see whether or not it helps T-Mobile's exposure, or hinders it. With a message like "this time it's personal", we could delve in to what that means. What exactly is Uncarrier 7.0?
Last time out T-Mo announced 5.0 and 6.0 at the same event, offering a free 7-day test drive and free music streaming. Which pain points will be eradicated next?
Let's hear your thoughts on this. Use the comments below or – as always – send your tips to [email protected]