The FCC has published a forfeiture order informing T-Mobile that it must pay a penalty of $819,000 for failing to meet requirements to sell a certain number of hearing aid compatible phones. T-Mo – according to the FCC – "willfully and repeatedly violated Sections 20.19(c)(2) and 20.19 (d)(2)." This news was only published in a full report by the FCC a couple of days go, and comes more than 4 years after the initial investigation started.
This final penalty follows on from an original Notice of Apparent Liability from 2012. Since that notice was published, T-Mobile has never denied the allegations. Instead, it sought to reduce the penalty. But in the forfeiture order published two days ago, the commission makes it clear that it will not be doing so. The full $819,000 penalty fee stands.
In 2003, the FCC set out to adopt new measures designed to help customers with hearing loss benefit from the use of devices. It meant that nationwide carriers had to ensure a certain percentage, or certain number of phones were compatible with two different hearing aid types. The minimum number of devices required has grown since the initial measures were proposed. And it's in the following examples where T-Mobile failed to meet standards.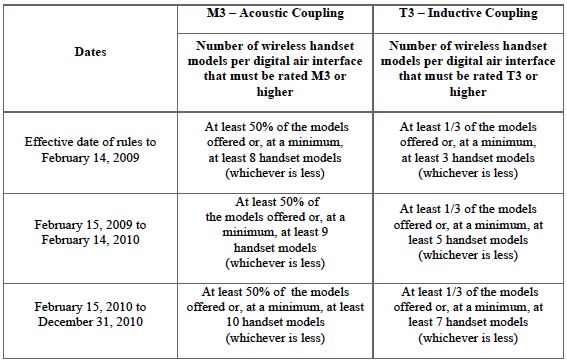 T-mobile submitted a hearing aid compatibility status report on January 14, 2010 covering the entire calendar year of 2009. As a follow up later on in the year, T-Mobile also disclosed further possible violations for 2010.
Having investigated all the evidence, the FCC found that T-Mobile was short 38 M3-related handset models and 14 T3-related models. And with a $15,000 penalty against each model short, the final penalty amount came to $780,000. After inflation, and noting other factors (including T-Mobile's "timely disclosure") the FCC's final forfeiture amount comes to $819,000. Which T-Mo now has to pay.
Source: FCC