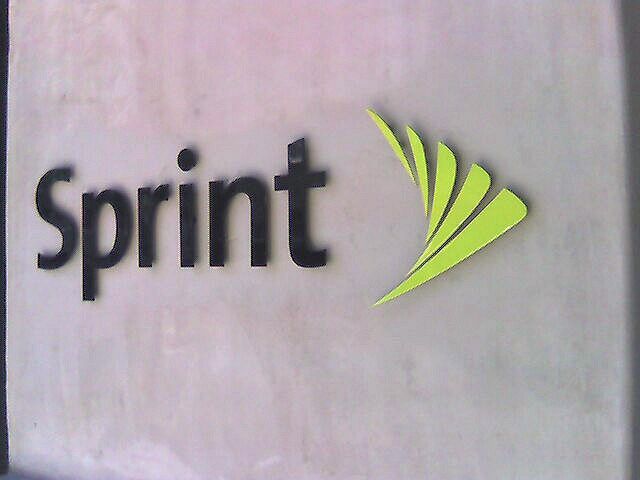 Ever since Sprint backed out of its proposed merger with T-Mobile, it's been all-change at the Kansas City-based telecoms company. Its CEO, Dan Hesse was replaced by Marcelo Claure, who's set to bring a new competitive edge to Old Yeller. And if WSJ's inside sources are correct, that could mean launching an unlimited plan costing just $50 per month.
Sprint is allegedly "testing" a $50 plan which would include unlimited data, text and calls. That's some $30 cheaper than the equivalent plan on T-Mobile. For the same cost on T-Mo you get 1GB on a single line. Of course, there are other benefits to choosing the Magenta-flavored carrier. You get unlimited music streaming from a select group of apps and international data+text roaming in over 120 countries. Both perks that we don't see Sprint offering. VZW and AT&T's plans of the same cost offer 250MB and 300MB data respectively.
Wall Street Journal put together a comparison chart.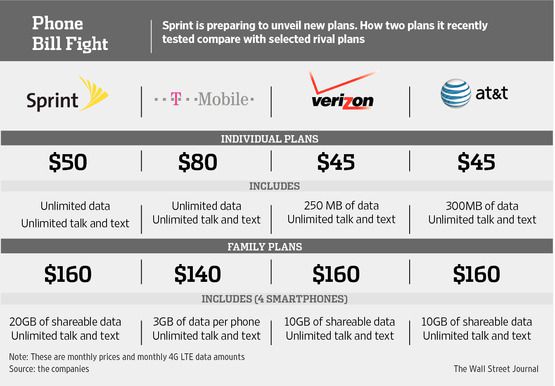 For Sprint, aggressive pricing has to happen first, before anything else. Its network is going through a huge transition phase, so it can't rely on the promise of a fast LTE network to pull in customers. And over the past few quarters, it's been losing customers at an alarming rate. To the point where it's soon going to be overtaken as the 3rd biggest carrier by T-Mobile (thanks to T-Mo's contrasting fortunes).
The other plan it's allegedly testing is a $160 shared plan, offering 20GB of data to share between four people. To get a similar amount on T-Mobile would cost $180. That's based on four people getting 5GB each per month.
Breaking it down to a simple matter of data, texts and calls, these price plans are undercutting T-Mobile, and are certainly competitive. If the carrier does launch them, it'll be interesting to see how the market reacts. Will customers ditch their existing carriers to get a cheaper deal with Sprint? Or is the network a put-off? Would you rather pay a little extra and stay with the faster network offering free roaming and music streaming?
Personally, I think it's good to see other carriers being competitive. It makes for a better industry, and a better environment for consumers. But unless it persuades the "big two" to drop their plans, it's only going to have a small impact overall. But it could at least help stop subscribers from jumping ship.
Source: WSJ