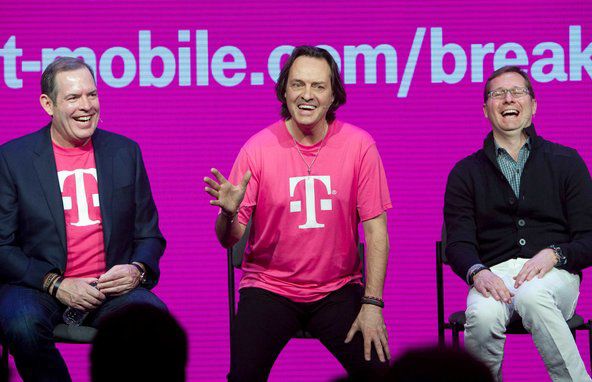 T-Mobile CFO spoke yesterday at an investor conference in Boston, and commented on the recent offer from French telecoms company, Iliad. Braxton Carter exclaimed that the original $15 billion offer was "very inadequate" and that he feels the company is undervalued.
As you'll undoubtedly remember, Iliad came in with a $33 per share offer for 56% percent of T-Mobile US just before Sprint backed out of its long-rumored deal. Speculation was that Deutsche Telekom/T-Mobile rejected the deal immediately, but no executives had spoken openly about this deal, or any other potential merger. However, Iliad did issue an open later stating that they had made an offer, and revealed all the financial implications. Yesterday was the first time a T-Mo exec has spoken on the matter.
"We believe today that we're undervalued. And we believe that our forward potential is significant."
There's a chance Iliad could come in with a new, better offer, but it's hard to imagine how the company can afford it.
Source: Bloomberg