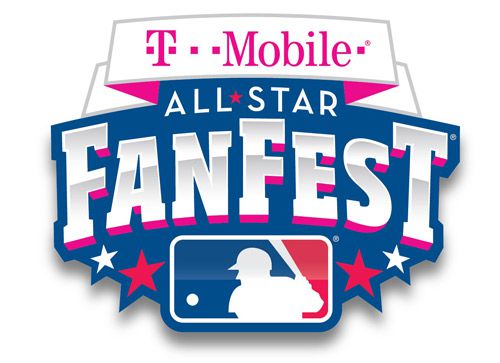 Starting today, through July 15th, T-Mobile has lined up some special fan experiences for T-Mobile customers and FanFest attendees, just in time for All-Star Week. As official wireless sponsor of MLB, it's taken it upon itself to "paint Minneapolis Magenta". And of course, T-Mo's using the event to show off how good its network is by ensuring that Wideband LTE and VoLTE are both live in Minneapolis ready for FanFest to begin.
If you're at FanFest and you're a T-Mobile customer, all you have to do is show your T-Mobile phone and you get place in a special JUMP! lane to avoid lines at the main entrance to FanFest. Local customers also received discounted $10 tickets.
Also, T-Mo's lining up the following special events:
The chance to meet some of their favorite players and legends—including Andrew McCutchen of the Pittsburgh Pirates and Giancarlo Stanton of the Miami Marlins — at T-Mobile All-Star FanFest.
The ability to sharpen their own game with pitching and hitting clinics or play a variety of games, including the children-versus-adults T-Mobile Data Strong Derby, at the T-Mobile Diamond in the convention center.
The opportunity to sign up for T-Mobile breakthrough program, T-Mobile Test Drive, a revolutionary new way to try wireless service before you buy it. Fans can try out T-Mobile's data-strong network for seven glorious days and nights with an iPhone 5s at absolutely no cost, no risk and no obligation.
Mobile charging stations throughout FanFest and Target Field to ensure that fans don't miss a moment of this incredible week.
T-Mobile will also be making sure everyone who participates in this weekend's Color Run MLB All-Star 5K will get get covered in magenta powder in the "Un-leash Your Magenta" leg of the race and get photo souvenirs.
That's not all. You'll also get the chance to meet two other stars of the sport at two different T-Mobile retail locations. Scott Erickson, former Minnesota Twins pitcher, will be at the T-Mo store at Elm Creek & Main from 11:30am until 1pm on Saturday, July 12. Glen Perkins, 2013 and 2014 All-Star closer for the Minnesota Twins will be at the downtown store at Crystal Court from 2:30 – 3:30pm on Monday, July 14.
If that's not enough for baseball fans, I don't know what is. If you're attending, we'd love for you to share your experiences with us. Particularly if you get colored purple in the color run. Email me your pics to cam@tmonews.com or tweet me: @PhoneDog_Cam
Source: T-Mobile