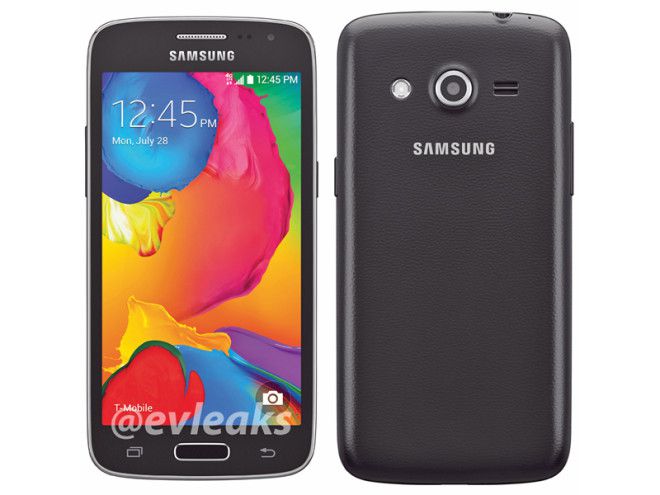 When it comes to hardware leaks, @evleaks is no stranger. In fact, virtually all pre-release press renders show up online through his account. So it's no surprise to see a T-Mo Samsung device being leaked earlier today.
The device in question is the Galaxy Avant, a smartphone we know very little about. Samsung is yet to announce the device, but based on the image, we're assuming it's a low to mid-range device. Clearly Android-powered, with a camera, LED flash and loudspeaker on the rear. Styling is very similar to current galaxy devices, but its rear shell has an unusual texture to it, similar to what you might expect from a 1980s laminated kitchen work surface, or the plastic interior of a car.
We don't know any specifications, or when the device is set to land. But when it does, we'll keep you posted.
Via: evleaks