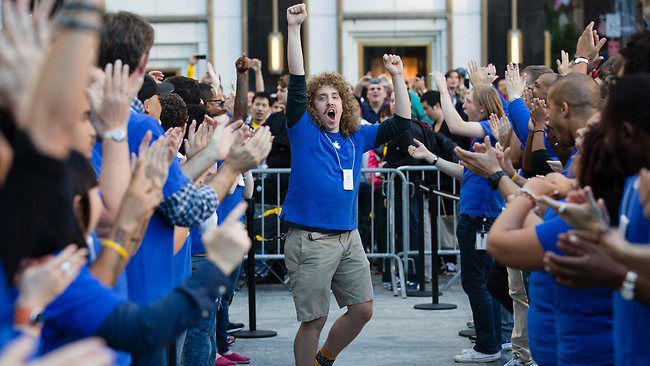 A new report today claims that Apple is about to go on a big prepaid push, and is partnering with T-Mo and AT&T to do so.
9to5Mac reports that the Cupertino-based company is keen to boost iPhone sales by bolstering its purchase options. Customers will be able to buy an iPhone at full-price, and then connect the phone to a prepaid or monthly rolling plan, and do all of that from the Apple store.
"Apple Stores will soon stock up on AT&T GoPhone pre-paid activation kits and SIM cards, and stores will use the existing T-Mobile SIM cards for customers that will choose T-Mobile pre-paid plans. Apple will begin training its store employees on the new pre-paid and month-to-month iPhone sales practices in the coming weeks. Sales staff will promote AT&T's $60 per month pre-paid plan (with 2.5GB of internet data and unlimited talk and text) to those seeking AT&T plans, while the stores will offer $50/month (1GB LTE data) and $70/month (5GB LTE data) unlimited data plans to customers seeking T-Mobile devices."
Activation will have to be done at time of purchase, unlike the current system where customers can buy an unlocked iPhone full-price, then take it away and sort out the carrier and monthly plan at a carrier store.
Mark Gurman from 9to5Mac has quickly become the foremost source of Apple insider info over the past couple of years, and given his track record of getting things right virtually every time, I'm inclined to go with him on this one. Will any of you be buying your iPhones from Apple and activating them on T-Mobile in one of its stores, or will you stick to the Magenta-falvored locations?
Via: 9to5Mac