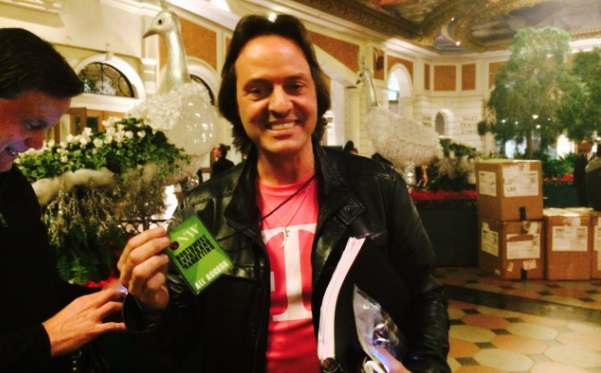 Over the past couple of days, rumors have cropped up online claiming that the Amazon phone could end up as an AT&T exclusive. The device – which many are expecting to be launched tomorrow – drew comparison to the failed "Facebook Phone", aka HTC First, which famously lasted only one month.
It's rare for John Legere to pass up an opportunity to goad his competitors, and he didn't disappoint this time out:
Let's hope @amazon doesn't fall victim to the @att curse that is the facebook phone. #onemonth

— John Legere (@JohnLegere) June 17, 2014
I must admit, I'm surprised by reports of an exclusivity deal. In my mind, the right strategy for the Amazon phone in any market is to "do a Nexus". Or, similar to Kindle devices, sell them on Amazon.com or through third party retailers carrier-free. By releasing it as an exclusive, tied to any carrier, it makes it so much harder to shift enough units to make it a worthwhile product for Amazon. I mean, it's not like Amazon's going to have an iPhone moment and create a product that everyone will be clamoring to grab.
Of course, nothing has been announced yet. And I'm reacting way before we have any definitive information. But, as it stands, the Amazon phone looks doomed to failure before it's even arrived.
Via: Twitter