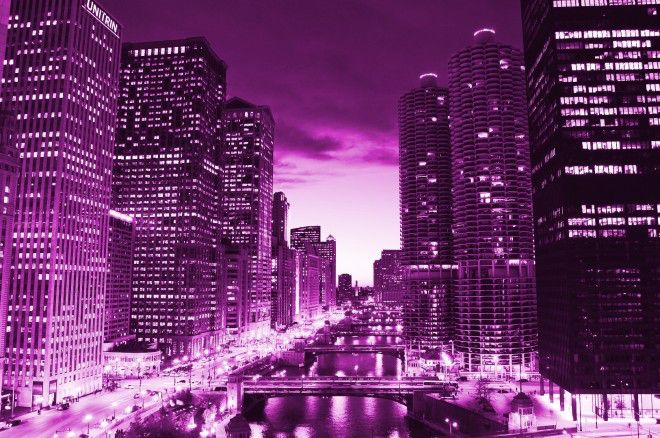 T-Mobile's network has been coming on leaps and bounds over the past year. Looking at the results discovered in the Fastest Mobile Networks report from earlier this month made the improvement incredibly clear. And not just that, we've been receiving news of 2G to 4G upgrades, LTE network improvements and VoLTE going live in a number of cities across the country. And slowly, but surely, RootMetrics' own reports are starting to show the results of this work too.
In its most recent report on Chicago, the Windy City's own carrier performance scores show T-Mobile in very favorable light, tying with Verizon in 1st place with a RootScore of 98.3. The top 4 carriers were ranked as follows:
1 – T-Mobile (98.3) 
1 – Verizon (98.3) 
3 – AT&T (97.3) 
4 – Sprint (93.3)
For those unaware, the RootMetrics reports base their overall RootScore on both speed and reliability. Unsurprisingly, T-Mobile's lightning-fast LTE finished top of the pile with a speed index score of 94.5. Verizon, AT&T and Sprint were 2nd, 3rd and 4th respectively. But, as RootMetrics' CEO Bill Moore states, "speed is meaningless if you can't connect to your network." Reliability is key to ensuring the network gets a strong overall score, and T-Mobile's network scored 99.4 on the reliability index, with AT&T and Verizon on 99.7.
As you can see, there was little between the carriers in terms of reliability. Sprint also managed a respectable reliability score of 97.0. T-Mobile's was the fastest, and close to being the most reliable network in Chicago.
Median download and upload speeds by network 
T-Mobile: 18.9 Mbps download/11.5 Mbps upload 
Verizon: 18.9 Mbps download/10.1 Mbps upload 
AT&T: 10.7 Mbps download/12.0 Mbps upload 
Sprint: 7.4 Mbps download/3.7 Mbps upload
For a full breakdown on the findings, head on over to RootMetrics' full report. Given the positive findings by the company this time around, I doubt it'll be long before Legere&Co. start using RootMetrics' results to promote Magenta's network performance.
Source: Digital Journal