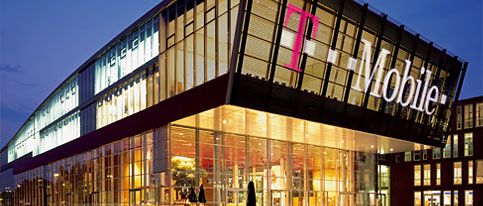 According to a report at NYPost, T-Mobile is putting together a back-up plan in case the merger with Sprint doesn't go through. T-Mo has purportedly been offering to buy low-band spectrum from a number of smaller carriers to help boost its network performance in major built-up areas like New York City.
Earlier this year, the company sealed a major deal to buy low-band 700MHz spectrum from Verizon. Spectrum which – as of yet – hasn't been implemented in to any of the carrier's networks. And, of course, there's next year's huge 600MHz spectrum auction which could see the company acquire even more valuable airwaves to use as it continues to bolster its network.
More importantly, the A-block acquired from VZW covers about half the population of the U.S. The rest of the 700MHz is held by 33 smaller carriers including US Cellular. NYPost speculates that AT&T is also looking at the possibility of buying the airwaves.
"[T-Mobile] could be trying to push for this spectrum now before reaching the Sprint deal," the source said.
Of course none of this news is anything to be surprised by. T-Mobile has openly stated a number of times during events, or afterwards in interviews, that it is looking in to a number of avenues for acquiring much needed low-band spectrum. For the most part, that was always going to involve buying airwaves from smaller carriers. Something which undoubtedly was going to happen regardless of any proposed deal to merge with Sprint.
Source: NYPost