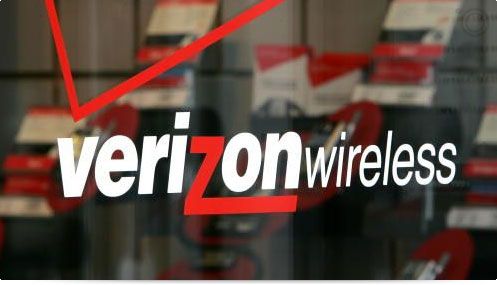 Sprint and T-Mobile are doing the best they can to push the FCC in to making a decision on airwave auctions that would see the system changed to be more favorable to the smaller guys. Both carriers have increased lobbying budgets and contacted regulators over 24 times this year. Putting as much time and money in as possible because the upcoming spectrum auction could be the largest we've seen in the U.S. since a $19 billion sale in 2008.
Tom Wheeler, Chairman of the FCC is in agreement and wants to limit the amount purchasable by Verizon and AT&T. A move which has seen strong reaction from both the bigger two carriers. Originally, the AT&T had rather childishly stated that it would pull out entirely. Which it won't. And Verizon is next. It's not threatening to pull out, but it's not best impressed by the proposed changes to the auction rules, calling it "perverse and unjust."
It stated that: "bidding restrictions proposed by competitors would reduce the amount of spectrum made available in the auction and would add to its complexity. Set-asides in general can reduce auction revenues by limiting competition in the auction, and harm consumer welfare."
As cleverly and "matter-of-fact" as Verizon might try to word this in its attempt to change the FCC's plans, the fact is that it stands to lose control it once had. Traditionally, the way spectrum auctions were run made it much easier for bigger carriers with bigger cash reserves to gain lots of spectrum. VZW might like to pretend that T-Mobile is on a level playing field, and it isn't. It has less than half the subscriber base, a lot less cash, and needs to buy spectrum in smaller chunks, covering smaller areas to give it more flexibility.
Verizon and AT&T are used to a system where they can simply gobble up a large percentage of available airwaves leaving little for everyone else to share. When their coverage is already wider-reaching than smaller carriers, that's about as anti-competitive as you can get.
To me, and I guess anyone with a Magenta-persuasion, it's an attempt to stop T-Mo and others from competing in an area where VZW and AT&T are used to dominating: Coverage. T-Mobile has proven that it has what it takes to attract new subscribers. By having access to low-frequency spectrum, it could also start to hurt the big two in terms of coverage too, by offering a faster, stronger and more reliable network.
No final decision has been made on this yet. But each carrier is attempting to make sure the auctions leave them in a healthy position to be the best. And you can't really argue with that. If T-Mobile was the largest carrier and capable of buying up large chunks of spectrum, it'd probably be doing exactly what Verizon is doing now.
For detailed analysis and reports read: Bloomberg, Fierce Wireless, Reuters, FCC Filing