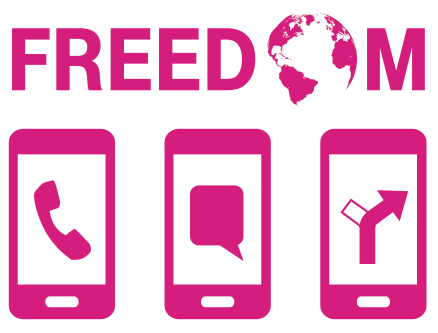 Just 8 months ago T-Mobile pulled a fantastic Un-carrier phase out of its proverbial bag. By offering free roaming abroad, T-Mo got rid of one of the biggest restrictions on international travelers. And the data shows it's working.
This morning T-Mobile announced some key figures showing just how successful the international roaming phase has been. Customers are calling 3 times more, texting 7 times more and using 28 times more data than they were before roaming was made part of the Simple Choice plans.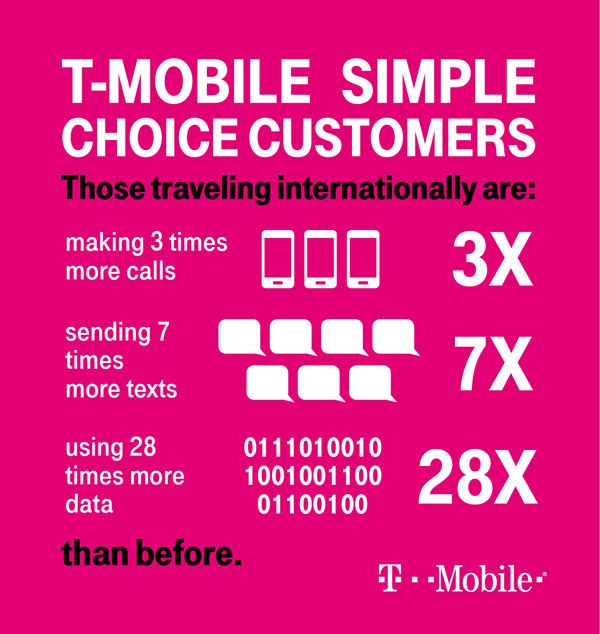 In fact, since launching the offer, 53% more T-Mobile customers roam internationally than they did before. As for the top countries, seems T-Mo users like Mexico, Canada, Germany, Italy, Japan and South Korea.
Stats are one thing, but personal experience is always better. And I have to say, the press release is refreshing in that it mentions a couple of specific examples of real customers saving a lot of money thanks to the free roaming.
For Bryan Roberts, who travels regularly outside the US, "T-Mobile's new Simple Global benefits are going to save me over $10,000 a year," said Roberts. Just over the past six months, he's visited 10 countries for business and leisure. "I was just in Europe and the UK for four weeks, and the bill came to less than $150. So the cost savings are huge. But I also love that when I'm overseas in a new place, I can find my way around with Google Maps and use data without having to worry about high roaming charges."
The other example is a business whose operations see workers travel between the U.S. and a couple of other countries. Read the full press release here.
What are your experiences of using the free international roaming? Have you used them and saved a packet? Let us know.