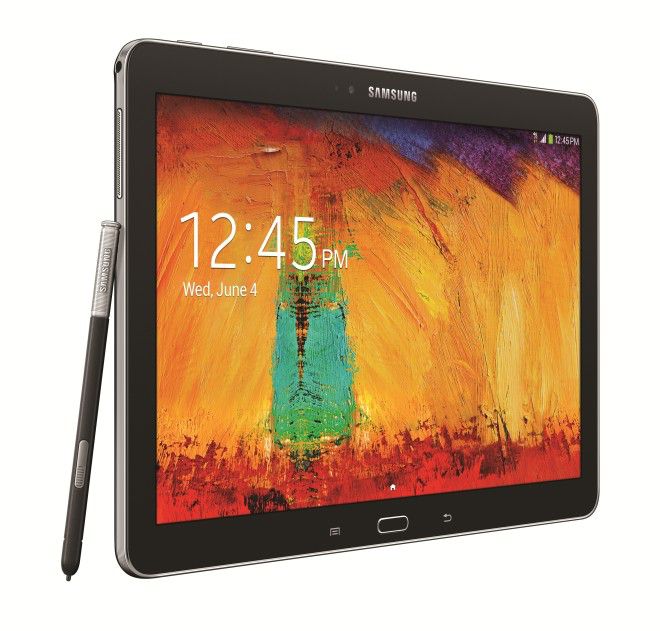 A little while back, T-Mobile announced that it would be selling the 2014 edition Galaxy Note 10.1 tablet at some point soon. Today, the company has revealed that it's available to pre-order. Customers wanting to be their first to get their hands on the promising 10-inch tablet can head on over to T-Mobile.com now to get their orders in.
Cost-wise, you're looking at $99.99 down and then 24 monthly payments of $23 costing a grand total of $651.99.
If you're not fussed about pre-ordering and would rather click to order, or stroll in to a brick-and-mortar store when it's available, you'll have to wait a few more weeks. Note 10.1 lands on store shelves on June 4th.
"About the Samsung Galaxy Note 10.1 2014 Edition
* Looks & Power. Experience the superior design, exceptional power, and
brilliant viewing on the amazing Note 10.1 tablet
* S-Pen(TM) experience & innovation. The S Pen is so much more than just a
digital pen or stylus, it offers the comfort of a pen and the control of a
mouse, so you can create, compose, and edit virtually wherever you are.
* Multitasking capabilities. Make the most of the big screen real estate. With
Multi Window(TM) on Note 10.1 (2014 Edition) you can seamlessly use two
different applications side-by-side and easily drag and drop content from
one window to another.
* Simple to use. Enjoy many of your favorite apps with ease – browsing,
camera, movies, music, video chats and much more"
It's about time the iPad had a high-quality opponent on Team Magenta's store shelves, and considering the two really cheap T-Mo tablets now available from Walmart, the tablet lineup is starting to look a lot healthier than it did a couple of weeks back.
Via: T-Mobile