We live hearing news of T-Mobile's LTE network growing, and often it's a case of users picking up tasty high-speed connections on their mobiles before T-Mo officially announces it, or updates its list of covered areas.
Today we bring you news of LTE being spotted in two different areas. First up: A reader from Puerto Rico informed us that LTE has just gone live at Cabo Rojo city: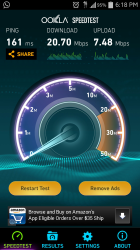 Using SpeedTest.net's app, they pulled in some pretty speedy download results. 20.70Mbps down and 7.5Mbps uplink is nothing to be sniffed at (Unless you're from Dallas…).
Second spotting was in Lexington, South Carolina.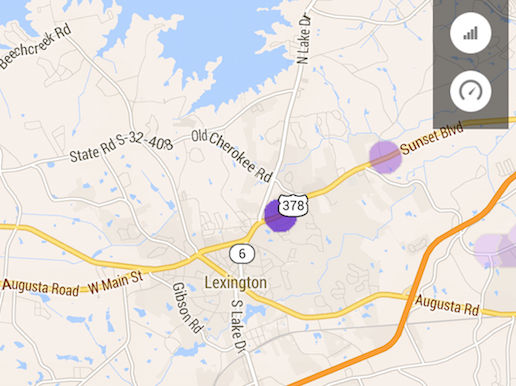 So there you have it. Yet further evidence that T-Mobile is making good on its promise to roll out 4G to as many people as possible before the year's up.
If you live in an area where 4G has just gone live, we'd love to hear from you. Especially if you've only been getting 2G. Throughout this year, T-Mo will be replacing its 2G/Edge network with LTE in a number of cities. If you're in one of those, and LTE lights up, shoot me an email: cam@tmonews.com.
Thanks Johnta, Jean