According to a PDF on MetroPCS' website, the T-Mobile company will be making changes to its phone insurance plan from July 13. MetroGUARD will undergo something of a rebranding and price change.
From July 13th, MetroGUARD will be no more. Instead, it's being replaced by PHP (Premium Handset Protection) which offers the same coverage against damage, loss, theft and out-of-warranty faults. Along with the name change, premiums and deductibles are rising. The new monthly premium for tiers A-E will be $6 per month, only $1 more than current pricing. The deductibles, however, are increasing quite significantly for most tiers.
If you're not sure what tier your device is in, head on over to metrototalprotection.com.
Full pricing changes are below.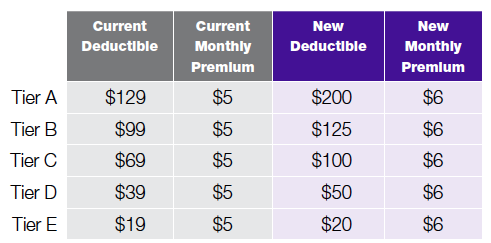 As for the extra features to be included in PHP, MetroPCS will be offering a number of services already available through other sources. It'll be offering a new app to download, which can protect you from malware and viruses on your device. It can also locate, lock or erase your lost device, also sound an alarm (features currently available as standard on some devices), you can also securely back up your contacts and photos.
If you're a current MetroGUARD customer, changes will take place automatically. Of course, the program is optional, but you don't have to do anything to change over.