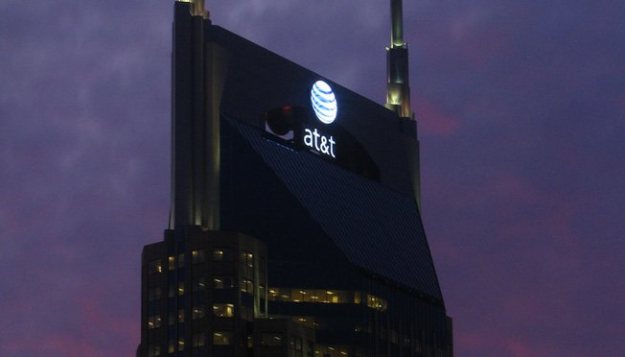 With 9 days to go until the FCC makes a final decision on plans to restrict spectrum auctions, AT&T has once again voiced its opinion that it's not right to give preferential treatment to the smaller carriers. If they go through, the changes would reserve a percentage of available low-band airwaves for carriers who currently don't own large amounts. This would obviously make it easier for carriers like Sprint and T-Mobile to acquire more quality spectrum. Verizon and AT&T wouldn't be able use their financial position to grab as much spectrum as they please, leaving little for any other carrier.
In a filing with the FCC last week, AT&T argues that most of its low-band spectrum was won through auctions and secondary market transactions. Stating also that because T-mobile and Sprint have made decisions to repurpose or buy low-band spectrum means they shouldn't be given any leg up at auction.
As reported by Fierce Wireless:
"Since that time, Sprint and T-Mobile have placed a higher value on gaining the efficiencies of building larger blocks of compatible spectrum, and thus they have focused on adding to their stores of high-frequency spectrum," AT&T wrote. "In pursuing this strategy, they have freely declined opportunities to pursue low-frequency spectrum–the most prominent example being the decision by both companies not to participate in the 700 MHz auctions."
It went on to mention T-Mobile's recent acquisition of Verizon's A-block 700MHz spectrum, covering 158 million people in 21 of the top 30 metro areas. As T-Mo itself has stated openly, this spectrum will give better quality coverage to a good percentage of its existing customers.
"In short, there is simply no basis to give Sprint and T-Mobile special treatment in this auction," AT&T wrote. "When Sprint entered the 1995 auctions for PCS spectrum, it was the highest bidder of all wireless providers, and acquired the most spectrum. Similarly, when T-Mobile entered the 2006 AWS-1 auction, it was the highest bidder of all wireless providers, and acquired the most spectrum. SoftBank and Deutsche Telekom, the current parent companies of Sprint and T-Mobile, are major global corporations that have the wherewithal to participate in this auction on a full and fair basis, and giving these companies a leg up is unfair and without justification."
The auction in question isn't likely to happen before the end of the year, but, the decision on whether to allow these restrictions is set to be made on May 15th. Until then, you can guarantee we're going to hear a lot more kicking and screaming from the top 2 U.S. carriers.
Source: Fierce Wireless, FCC