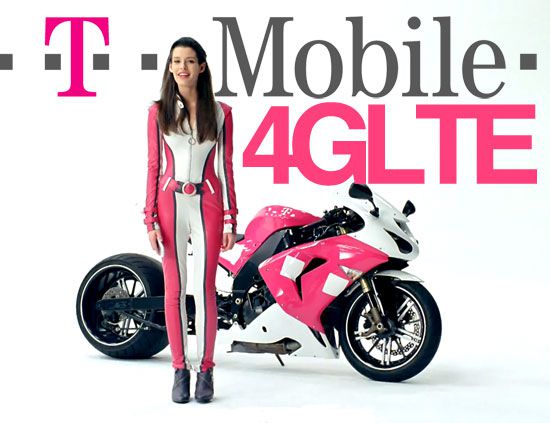 In June last year, GigaOM reporter, Kevin Fitchard broke a major story regarding T-Mobile's plans to bolster its LTE network. Now, he's back with further information on T-Mo's plans.
In his report last year, Fitchard stated that T-Mobile would be adopting a technology known as 4×2 MIMO (multiple input-multiple output). With MIMO, multiple antennas send multiple transmissions between the transmitter and the device making downloads speedier. Almost all LTE networks currently use 2×2 MIMO. But T-Mobile is – in effect – doubling that strength, giving a more consistent performance. And plans are in place to roll it out this year. Incidentally, it'll also make T-Mobile the first global network to use 4×2 MIMO.
As we know by now, for the past months our favorite carrier's been updating its LTE network to 10+10 and 20+20 bandwidths. This helps boost speed, essentially giving the carrier speeds up to a theoretical 150Mbps. But as many of you have made clear in the comments section for a long time, there's some inconsistency in where these speedy downloads are available. Drive or walk a little too far outside of town and your speed drops. 4×2 MIMO would help give a more stable connection, particularly in fringe areas.
With more antennas at the tower to pick up your phone's generally weaker signals, you'll get a big boost in your uplink connection.
This year, Fitchard was able to get word from T-Mo's VP of technology, Mark McDiarmid who confirmed that these plans are in place. It's no longer a rumor:
"We do see the benefits 4×2 MIMO offers and will be deploying this in many cities in 2014 as part of our Wideband LTE rollout," McDiarmid said in a statement to Gigaom. "All of T-Mobile's available devices currently support 4×2 MIMO and we'll ensure that new devices will as well. We believe this will be one of the first deployments by a top carrier network in the US."
If all goes to plan, these new, spangly networks will be live in Chicago, Dallas and San Antonio. In fact, these networks have already shown up in tests around San Antonio.
Now, in areas the network is being put in place won't necessarily show any improvement in speeds. So don't go expecting a massive speed jump. Unless you live in those fringe areas where connection normally stutters most. GigaOM's report reports that Nokia's head of tech expects a 50-60% speed bump in those areas. As for those in metro/stronger signal areas where speeds are already good, you should experience a much stronger and more reliable connection. Even in areas of high traffic, connection should remain consistent.
Once more, huge tip of the hat to Kevin Fitchard for the scoop. Network nerds (you know who you are), let us know if you spot these networks in your area.
Source: GigaOM