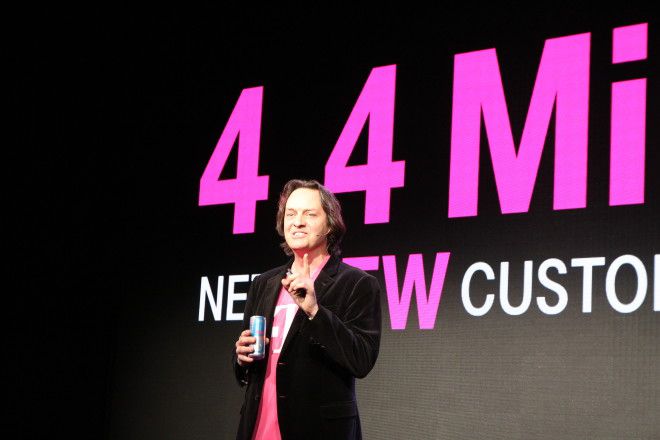 T-Mobile may still be number 4 carrier based on overall subscribers, but last year it outperformed all the rest, bar Verizon. This turnaround in fortune is largely attributed to the affect of John Legere since his arrival. His Un-carrier and Un-CEO approach to the wireless industry has been refreshing to say the least, and has been key in T-Mobile's rise from "no hope" carrier to being the one network operator people can't stop talking about.
So it probably comes as no surprise that the successful CEO made a packet last year. But it may be surprising to hear he out-earned the top two CEOs. With a cool $29.2 million in stock and salary for 2013, Legere was some $6 million better off than AT&T's Randall Stephenson, and almost double VZW's Lowell McAdam who earned $15.8 million. Amazingly though, Sprint CEO Dan Hesse earned $49.1 million in compensation following SoftBank's acquisition of Old Yeller.
As for 2014, we're yet to hear what the first quarter of the year was like for T-Mobile. Early indications have shown it might have been the company's best quarter yet. And, with Verizon having announced its first ever quarterly loss of phone customers, they've got to be going somewhere. A fact Legere was all too happy to point out on Twitter: "Wonder where all their postpaid customers are going?"
T-Mobile's Q1 earnings call is scheduled for May 1st, meaning we only have a week before we find out just how good T-Mo's first quarter was.
Via: Bloomberg