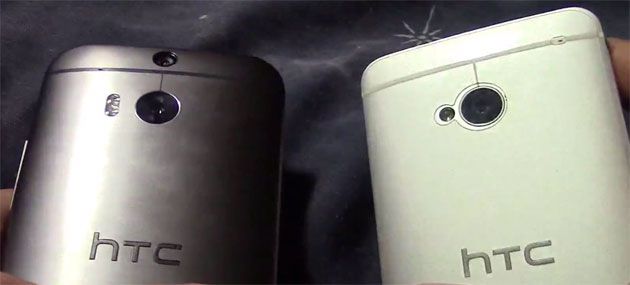 There have been tons of leaks and rumors about the next HTC One, or M8 as it's been known, over the past few months. But it's the latest that shows the device in the best detail we've seen so far. Overall, it's clearly an HTC One. It has the same iconic BoomSound speakers on the front, the same aluminum chassis with plastic "gaps" on the back. But, it's taken a new direction in terms of shape and styling.
Its corners and rear shell are much more rounded than they were, and the bezel/frame around the edges is a lot more pronounced. The metal also has a much shinier finish, which could split opinions. In the poor lighting in the video, it looks awful. But, in person, it might be a different story. As well as that, it has two cameras on the back. Rumor has it, that it combines the two to create much better depth in photos.
With the Galaxy S5 certainly on its way to T-Mobile, it's hard to imagine that the HTC One won't be. Question is: On current evidence, which are you more likely to buy?
Via: Engadget
Source: GadgetReviews