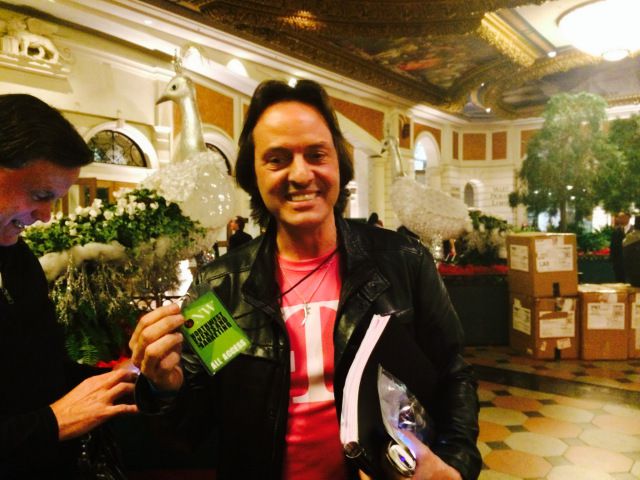 Last night, long after I'd gone to bed, John Legere decided he'd crash the AT&T party at CES 2014. The party was being thrown by AT&T for its developers at the Palms Hotel. According to a quick chat with Re/code, he "just wanted to hear Macklemore", and wasn't looking to make a scene. Although he did arrive with an "entourage" of other Tmo execs.
It didn't take long for him to get noticed and he was promptly removed from the party.
""All of a sudden these gigantic goons said 'Can I talk to you over here,' " Legere said, in an interview outside the Venetian hotel later on Monday, adding that he was told that if he didn't leave immediately he would be charged with trespassing. Legere said he was also escorted from the premises."
Ironically, at the same time, AT&T Mobility CEO Ralph De La Vega was at an Audi keynote announcing that his carrier had secured a deal with the car manufacturer to replace T-Mobile as its wireless service provider.
I have to say, I'm not surprised he was thrown out. Barely a week goes by on Twitter without Legere taking a swipe at AT&T. John Legere, I'm sure, is hoping that none of AT&T's execs decide to crash his party tomorrow, as T-Mobile announces its plans for Un-carrier 4.0.
Via: Re/code