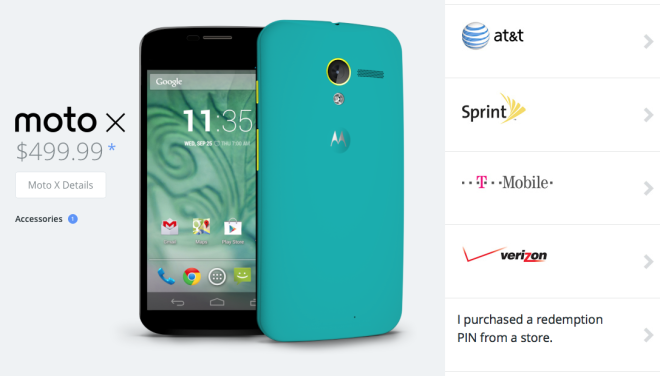 Last week, @Evleaks stated that Motorola was set to offer its Moto X customization tool for T-Mobile subscribers from Friday, November 8th. The weekend came and went with as much as a whisper of it going online. Thankfully, the wait is over and you can now head on over to the Motorola Moto Maker and order a Moto X to suit your own style for use on T-Mobile US.
Moto Maker will allow you to choose your own color back panel as well as accents (buttons and ring around camera lens) as well as choose between white and black for the front panel. Cost is $499 contract-free. From having a quick check through the checkout process, there's seemingly no option to sign up for a T-Mobile EIP, so it's more than likely a case of stumping up the cash and sticking in your own SIM.
If any of you customize and purchase one, be sure to let us know what the process is like, and if you faced any complications.
Moto Maker home page: https://www.motorola.com/us/motomaker?pid=FLEXR1#exterior/backplate