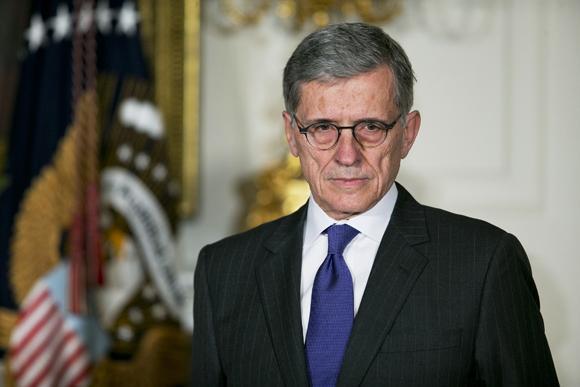 Yesterday evening an interesting story broke online regarding the FCC's new chairman, Tom Wheeler. In an open letter to CTIA (a U.S. operator association) he stated that current plans by the organization regarding unlocking handsets are "a hollow shell" unless a further, key point is added to them. And, if CTIA doesn't instigate more consumer friendly plans, it will step in to regulate itself:
"Enough time has passed, and it is now time for the industry to act voluntarily or for the FCC to regulate. Let's set a goal of including the full unlocking rights policy in the CTIA Consumer Code before the December holiday season."
Part of Wheeler's "suggestions" for policies regarding handset unlocking includes the requirement for the carrier to notify its consumers when they're eligible to unlock their devices, as well as ensuring that customers can unlock their phones as soon as they have fulfilled the obligations set forth in their contracts.
CTIA – of course – has objections.
"While CTIA supports giving consumers a robust set of options, it is important for consumers to note that an unlocked phone doesn't necessarily mean an interoperable phone, given the technological and engineering realities of wireless networks."
With this new chairman in charge of the FCC, it certainly seems things are moving in the right direction. Stay tuned for more on this. Wheeler is eager to get these new carrier unlocking policies going by the end of this year.
Via: AllThingsD