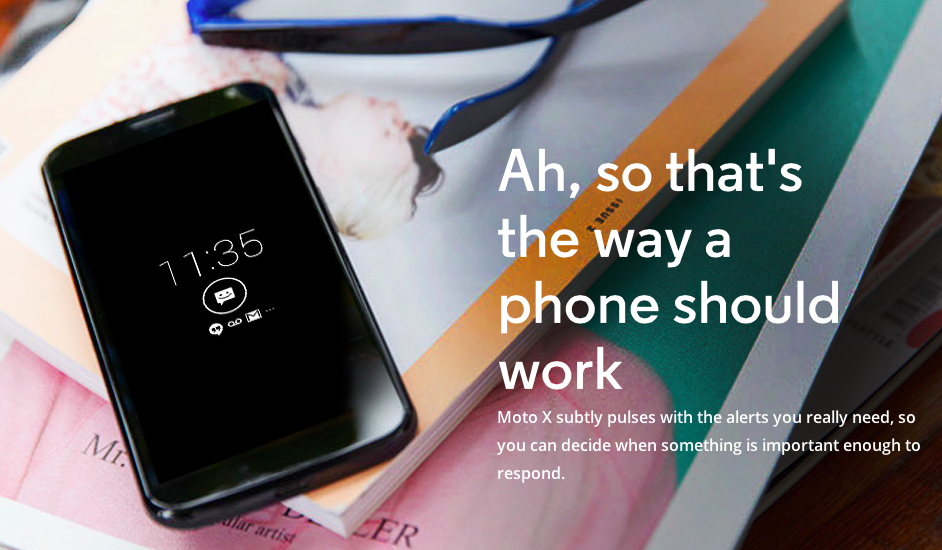 Some great news today as the any questions about T-Mobile carrying the just announced Moto X smartphone are put to rest. T-Mobile, along with AT&T, Sprint and Verizon will carry Android 4.2.2 Jelly Bean powered smartphone.
There's been plenty of hype for the first Google, Motorola-designed smartphone and for good reason. Decidedly mid-range with its paper specs, the Moto X is bound to make a splash thanks to its many variants, personalization and exclusive feature set.
First, the specs: 4.7″ AMOLED 720p screen, 2200mAh battery up to 13 hours of talk time, 10 megapixel camera rear-facing camera, 2 megapixel front-facing camera, X8 computing system, 2GB, 16/32GB storage, HSPA+ 42Mbps, and 4G LTE. Pricing will be $199 for 16GB and $249 for 32GB, though we'll have to wait for T-Mobile to officially announce sizes.
For those of you looking for something sans carrier contract, an unlocked Google Play edition is coming. The GPe version will run a stock version of Android and will get updates before models purchased directly T-Mobile or other carriers. Price of the GPe edition has not yet been announced or when it will be available, Google just says "soon."
Developing…