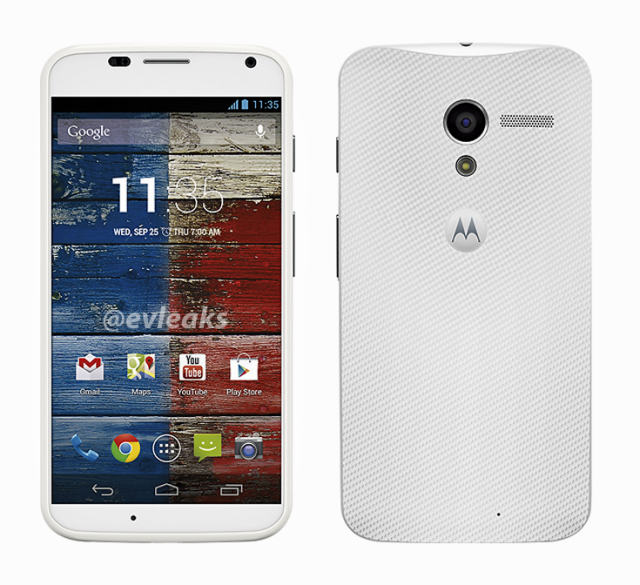 Only a couple of days back we saw leaked press shots of the upcoming Moto X in black. Today, @evleaks has grabbed hold of some more press images showing the alternative white chassis, and boy does it look hot. Similar to the black version, it shows off a sleek device with a kevlar rear shell, a 4.5-inch display and the usual cameras and sensors dotted around the outside of the body.
Specs have been a little bit of a mystery to some extent, with rumors surrounding the ability to pick and choose which parts you want, and being able to customize it. While we're waiting until the launch event on August 1st to find out if that is true, it does seem the device will be fitted with a decent battery. A 2,200 mAh hour cell should be featured inside the Moto X. Only 100mAh shy of the HTC One, which has a larger screen and much more powerful processor.
All in all, the Moto X (or what we've seen so far) looks like a great, consumer friendly Android device that's built to feel great and provide a fantastic experience. Whether that will translate to genuine consumer delight is yet to be seen. Thankfully, there's not long to wait.
Via: EvLeaks