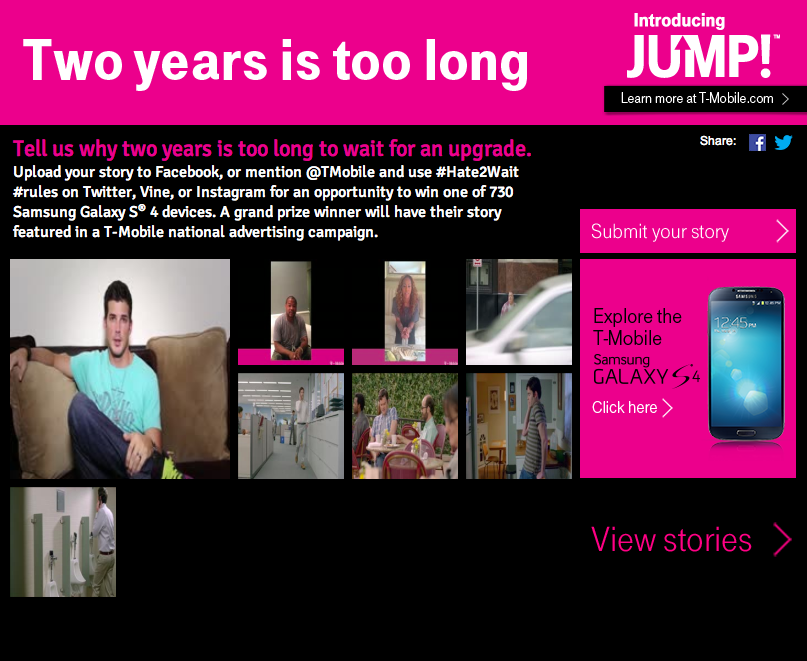 I hate upgrade waiting periods, you hate upgrade waits and now so does T-Mobile and that's why they are giving you a chance to win one of 730 Galaxy S 4 smartphones. So what do you need to do to enter?
Just "upload your story to Facebook or mention @TMobile and #Hate2Wait #rules on Twitter, Vine, or Instagram for an opportunity to win one of 730 Samsung Galaxy S 4 devices. A grand prize winner will have their story featured in a T-Mobile national advertising campaign."
The contest begins July 10th, 2013 at 12:00 AM Eastern Time and ends on July 31st, 2013 at 11:59 AM Eastern Time. Then, on August 7th at 12:00PM Eastern Time you can come back and vote for your favorite finalists.
Hmmm, should I enter? I can just see T-Mobile crowning me in one of their national commercials.
See the full rules and links below.