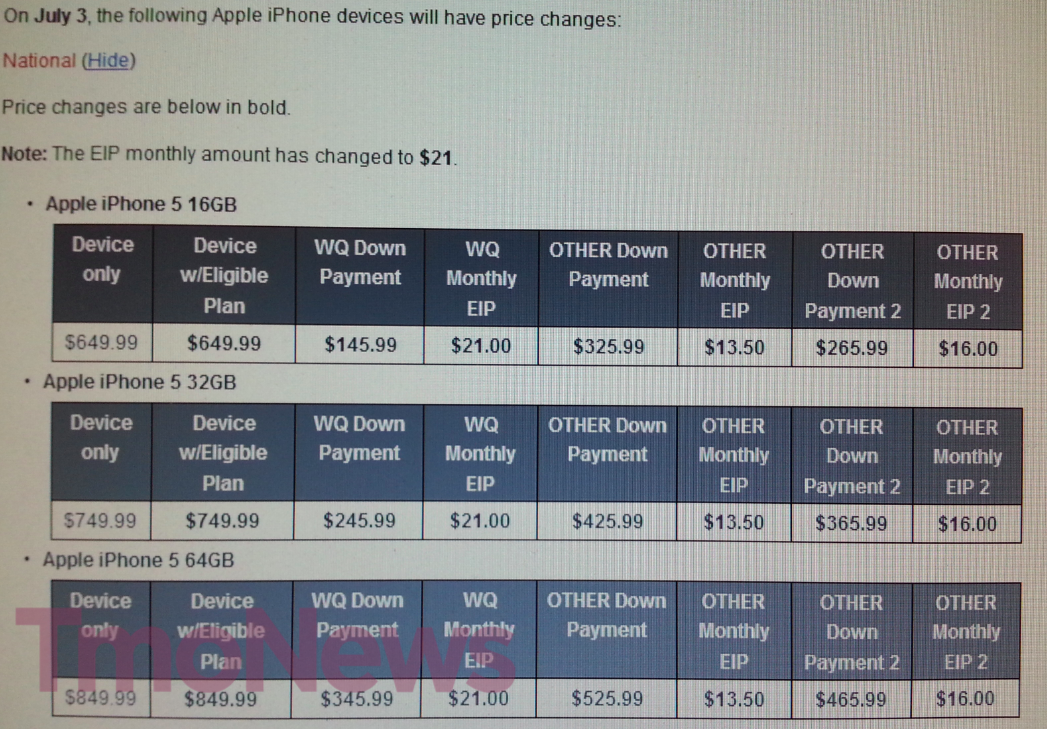 Beginning today, July 3rd T-Mobile is making some more changes to their iPhone 5 pricing with the reduction of the down-payment by $5 to $145.99 ($245.99 and $345.99 for the 32GB and 64GB sizing) and increasing the monthly equipment installment by $1.
No reasoning was provided about why T-Mobile decided to make such a change or how long such a price would last. As for the "OTHER" pricing on the image, those numbers represent down payment and equipment installment price points based on various credit levels.
This marks the second time T-Mobile has changed the phones pricing since the April 12 launch as the company unexpectedly increased the down payment from $99 to $149 back on May 13th.