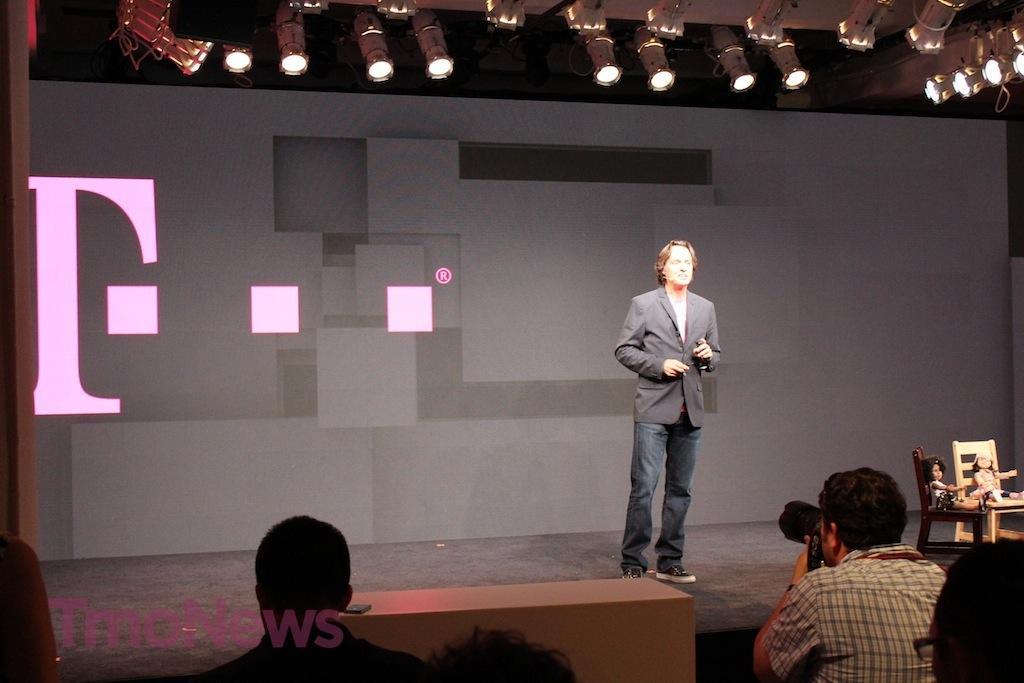 As T-Mobile's CEO made the interview rounds yesterday there were a few notable remarks that caught our attention, including some comments made in a brief interview with CNET. It's here that Legere says he is open to potential combinations with Dish Network and even Sprint. By no means does Legere say he is actively looking at them, but as CEO he has a duty to look at any potential deal and how it would benefit shareholders.
"When I look at the medium to long term, I'm intrigued by Dish's vision," Legere told CNET in an interview Wednesday.
With Sprint's deal with SoftBank now finalized and Dish still very eager to partner their network with a wireless carrier, T-Mobile is the next logical move. Legere did say he was interested in the capabilities and spectrum Dish could offer T-Mobile.
"Strategically, we look at all options," he said.
Sprint might have been on the receiving end of quite of few of Legere's quips yesterday, but wouldn't rule out any potential industry shakeups down the road.
"When we look at the medium to long term, we don't know what the industry structure looks like," he said.
Prior to Sprint's SoftBank tie-up, regulators might have looked at any potential Sprint tie-up or partnership with more of an open mind as a way to combat the consolidated power of the big two carriers. Now, Sprint has chartered a new path and there's no question if or when T-Mobile will ever fit in. Hopefully, T-Mobile's new sense of direction with UNcarrier will allow to continue to stand on its own or partner with another group that doesn't shake its entire identity to the core.