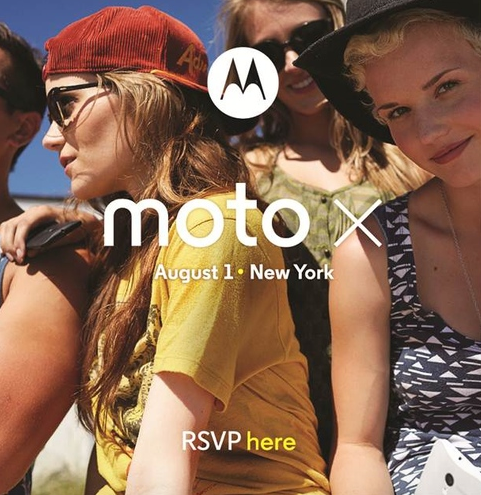 With invitations for the Motorola Moto X event just hours old, we didn't have to wait long until some official looking press images leaked to the world. In other words, we still don't have to wait till August 1st to check out the device thanks to these renders as well as Google Chairman Eric Schmidt walking around Sun Valley, Idaho with the device.
The device is still thought to be more of a mid-range smartphone than a powerhouse with a 1.7GHz dual-core MSM8960 Pro processor, 720p display, 2GB RAM, 16GB internal memory, 10 megapixel rear camera, 2 megapixel front-facing camera and Android 4.2.2.
The Moto X is expected to launch on all four of the nations largest carriers at very competitive price points. The good news is that this is just the first of what is widely expected to be many of the Google-inspired collaborations with Motorola and we suspect some future device will truly compete in the "high-end" arena. Until then, we'll just have to see how innovative Motorola and Google can be with the Moto X.
Would you give this a chance over something like the Galaxy S 4 or HTC One based on everything we know today?