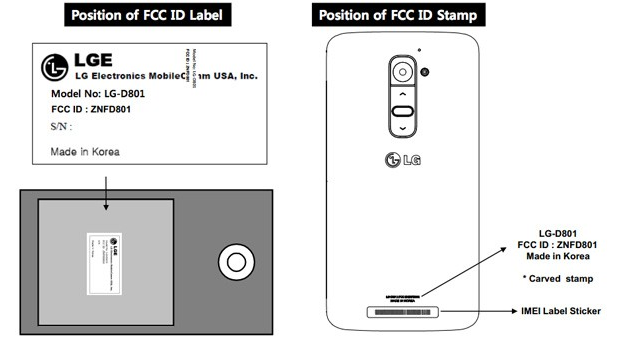 Anytime a device passes through the FCC halls T-Mobile compatible HSPA+ and LTE bands, we'll always get a little hopeful and it's happening once again with the passage of the LG G2. While the device is set to be officially unveiled by LG in New York on August 7th, the device hit the FCC yesterday complete with AT&T and T-Mobile compatible LTE, HSPA+ frequencies. I'd like to think that means a multi-carrier launch is on the horizon but we know how these things go and calling any smartphone launch a "sure bet" these days can only set us up for disappointment.
Still, the launch of the G2 would be welcome and with the release of the Nexus 4 on T-Mobile, we know that LG is happy to make devices that work on all North American LTE and HSPA+ networks.
A complete set of specs for the device is something we're still hoping to see before official launch day is here, but it does seem to take some design notes from the Nexus 4. At least one leak has indicated a 2610 mAh battery and we're betting we'll see at least a Snapdragon 800 processor, 2GB RAM and 13 megapixel camera. The event invitation itself all but gives away the inclusion of a fingerprint scanner as well, so there's that.
Between now and August 7th, we can expect to see plenty more speculation on the arrival, specs and inside scoop on the G2…hopefully it'll involve some extra carrier news as well. In the meantime, you can catch the leaked video below of the handset hanging out in the wild thanks to an anonymous YouTube tipster.