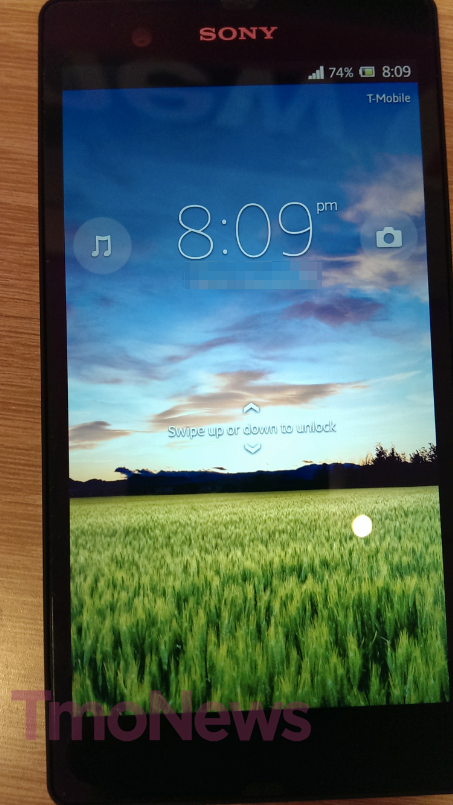 Now that we've pinned down a release date for the Sony Xperia Z, all that's left is to wait for Sony to make its triumphant return to T-Mobile store shelves. In the interim, we can take yet another look at a T-Mobile branded Xperia Z floating around in the wild.
There's not a lot to learn from these images that we don't already know about the Xperia Z, but we do see the device will arrive on T-Mobile running Android 4.1.2. Also included in these shots is a score of 7836 on the Quadrant Standard test, if you're the sort that puts a lot of faith into benchmarks.
Other highlights of the Xperia Z include the water proofed hardware, a selling point T-Mobile has teased in at least one YouTube clip. The video teases a person jumping into a pool while capturing video and I imagine we'll see another video similar to this one as the Xperia Z launch date approaches.
For now, enjoy the images and pencil in July 17th on your calendar for release.