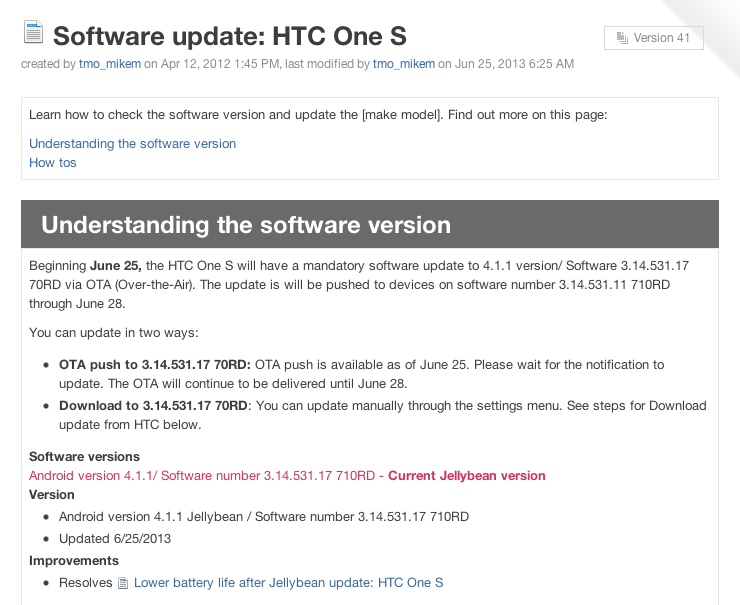 HTC One S owners take note as a new software update is rolling out in hopes of resolving the battery life issues that have plagued users in a post-Jelly bean update world. After the Android 4.1 Jelly Bean update, HTC One S owners en masse noticed battery life depleted faster than normal. T-Mobile's support page notes that Wi-Fi calling may have been partly responsible, however a May 4th posting here on TmoNews saw a number of fingers pointed in the direction of GPS.
The update will be delivered Over-the-Air beginning today, June 25th and updates HTC One S devices to version 3.14.531.17.70RD. To push the update manually, hit Applications > Settings > About > Software updates and Check now.
Hopefully One S owners can rest easy provided this update offers up the promised battery fix. I'll be eager to hear the results.